For students in search of a quality education, their go-to source is the Internet. Why? For starters, it offers an endless supply of information that comes from the university itself as well as students and faculty. The Internet also makes it possible for prospective students to refine their searches based on criteria such as degree programs, student life, location, tuition, enrollment criteria and other factors. Through online searches, visiting websites and watching videos, students are able to enjoy a traditional college search from the convenience of their home.
In collaboration with Google. we were able to put together an infographic that explores the 2015 education market trends.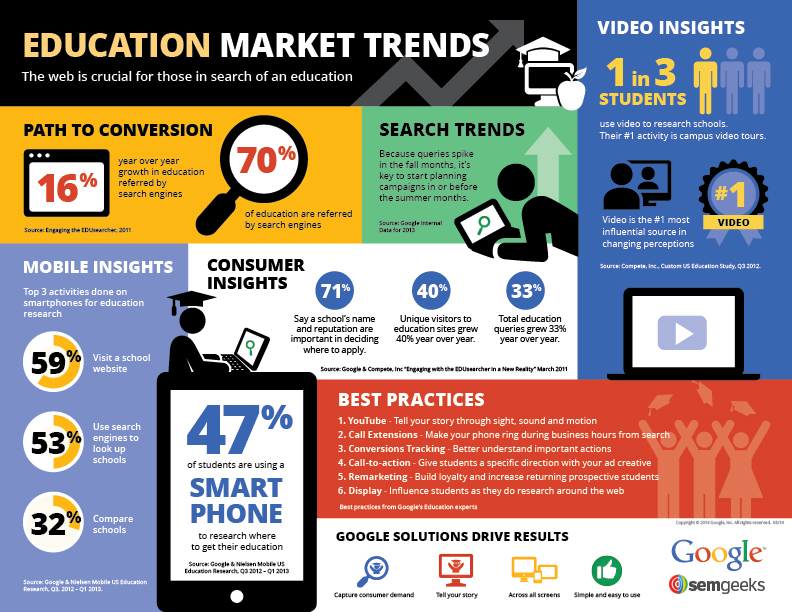 The above education market trends tell us a lot about the typical college student. As you apply this to your own college or university, you can develop a better understanding for how students are finding you, learning about your educational programs and shaping their perspective. Having a professional website and strong online presence is crucial, but it's not the only thing college students are looking for. Videos are becoming increasingly important as is remarketing, social media, strong call to actions and call extensions.
Search queries for colleges and universities spike in the fall months, so now is the best time to start planning your campaign.