Streamlining Service Operations with Modern Tech: An Overview of CRM Systems
If you're working with an agency for marketing, lead generation, or customer relationship-building, your team of pros may recommend incorporating a CRM system to maximize results.
So, what are CRM platforms exactly, and why are they the key to next-level growth? 
In short, a CRM platform can help you manage every facet of your client relationships—sales, customer service, social media interactions, and more. 
However, this one-sentence definition barely scratches the surface of what CRMs can do for brands poised to grow.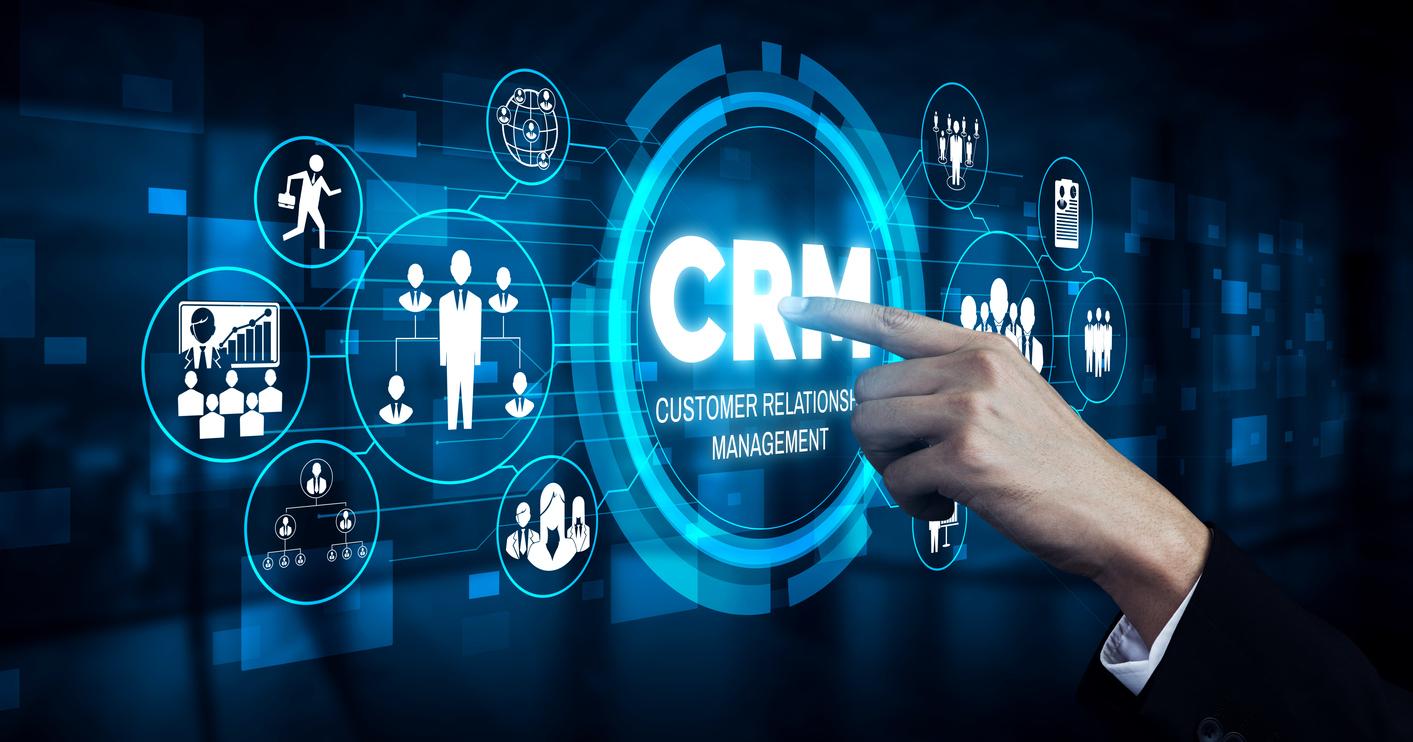 What is a CRM?
Before we explore what CRM platforms can do, let's explore the underlying concept. CRM stands for Customer Relationship Management—a broad term that describes every aspect of customer interactions.
Some tasks that fall under the umbrella of CRM include:
Resolving customer service tickets

Interacting with new leads (at

every

point in the sales funnel)

Managing marketing campaigns

Collecting customer reviews and feedback
Simply put, whenever your customers interact with your employees, brand, content, or platforms, this interaction is tracked and managed in the CRM.
What Can CRM Systems Do?
Clearly, managing customer relationships is a broad, yet critical category—and powerful CRM technologies help today's companies get their arms around every facet of their customer interactions. 
Modern CRM systems are designed to streamline and enhance these interactions, leveraging data for growth and predictability. 
With that in mind, let's zoom in on a few key functionalities of today's CRM platforms.
They Collect and Manage Customer Data
First and foremost, CRM platforms are the home of every piece of customer data brands collect—from shipping addresses to demographic information to last touchpoint (whether that was an email, call, or Instagram DM). If your brand receives data from a client, its primary home should be in the CRM system. 
What do CRM systems do with all of this data?
Database it

– Cataloging and storing customer data may not seem like an alluring task, but it's mission-critical. When you need to find and view customer data, it must be readily accessible—and CRM systems make that possible. 

Analyze it

– CRM platforms produce powerful analytical reports based on customer data. These help guide brands' strategic decisions or even serve as forecasting tools.

Leverage it – Based on analytical findings, CRM systems automate a variety of functions to help brands meet goals—support ticket management, customer service script testing, and more.
They Integrate with Apps
CRM systems don't operate in a vacuum. To perform tasks like data collection and automation, CRM platforms integrate with apps businesses use for:
Lead generation

Sales

Marketing

Social media

Customer support

Payment processing
In fact, this multi-app collaborative approach is one of the primary reasons why marketers recommend that businesses adopt a CRM software. Consider this: once the software integrates with social media apps, a brands' social campaign efficiency (and, in turn, ROI) can be measured precisely, modified for performance improvements, and optimized for success. 
They Analyze Data for Strategic Guidance
While we touched on data analysis and forecasting above, let's dig deeper into the analytical functions of CRM software. Businesses leverage these functions for a variety of purposes, such as:
A/B testing

– If your PPC marketing agency is testing title tags and meta descriptions for an upcoming paid SEM campaign, they can use CRM software to track test results across demographics, platforms, and keywords.

Managing SOPs

– CRM platforms help brands track the impact of brands' internal processes on customers. If a company institutes a new customer support script, for instance, the CRM can track how the script change impacted customer satisfaction or ticket resolution times. 

Automation

– Data analysis and tracking support a wide variety of automation efforts brand-wide—

especially

when it's time to tweak or adjust automation functions to boost efficiency and impact.
Tips for Implementing CRM Software
If your brand is considering using a CRM system, two key tips can help you make the most of your investment:
Think big

– CRM software is only getting more powerful with time: more integrations, use cases, and functions are still on the horizon. CRM software applications are as wide-reaching as "customer relationship" itself, so don't be afraid to leverage the software across departments and functions.

Consult with experts

– If your digital agency or marketing consultant recommends investing in a CRM system, work with them to maximize your investment in both the platform

and

any marketing campaigns you choose to power with CRM data. 
Scale Your CRM Capabilities with Semgeeks
CRM software isn't just useful for marketing applications: today's brands leverage these powerful tools to boost productivity, discover new revenue opportunities, and increase efficiency in every customer-facing department. 
If you're looking for a tech-informed marketing partner, Semgeeks is here to help. We're a full-service digital marketing, PPC, and SEM agency—and that's just a fraction of what we do for businesses prepared to scale. 
When you're ready for the next level, you need a geek.
Schedule a strategy session   to get started.