Facebook may be the largest social network, with almost 2.7 billion monthly active users. However, for B2B purposes, no social media platform can rival LinkedIn. This social media site is particularly popular among professionals. In fact, there are more than 690 million professionals on LinkedIn. Additionally, almost half of the college graduates in the US use LinkedIn to network. 
This makes LinkedIn a great tool for B2B marketing. To make the most out of this platform, it is vital to know how to target your demographics properly. This ensures that your marketing budget is spent on the right audience. The good news is that LinkedIn provides plenty of options to narrow your demographics. Here are the four most effective ways:
1 – Inclusions and Exclusions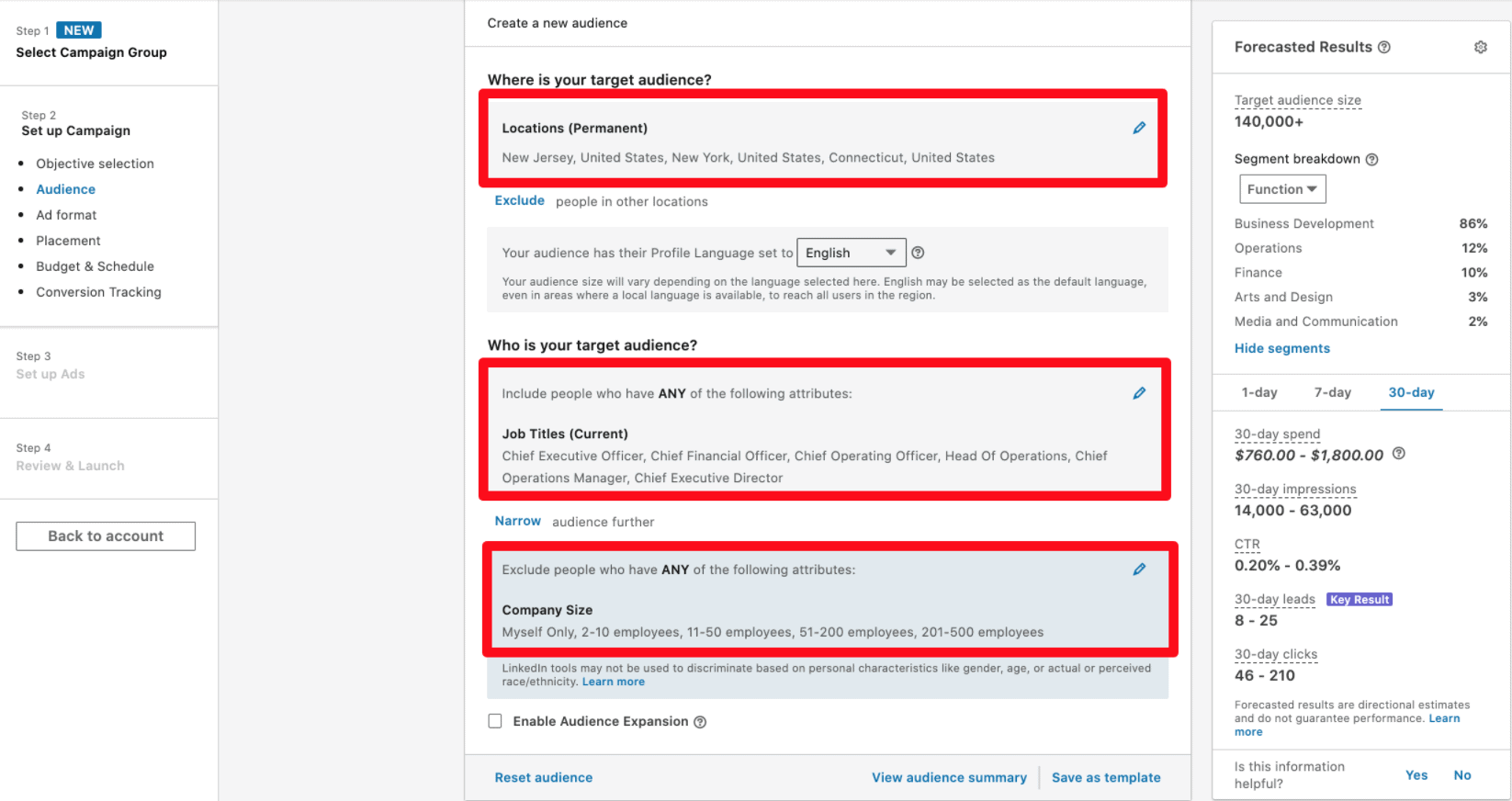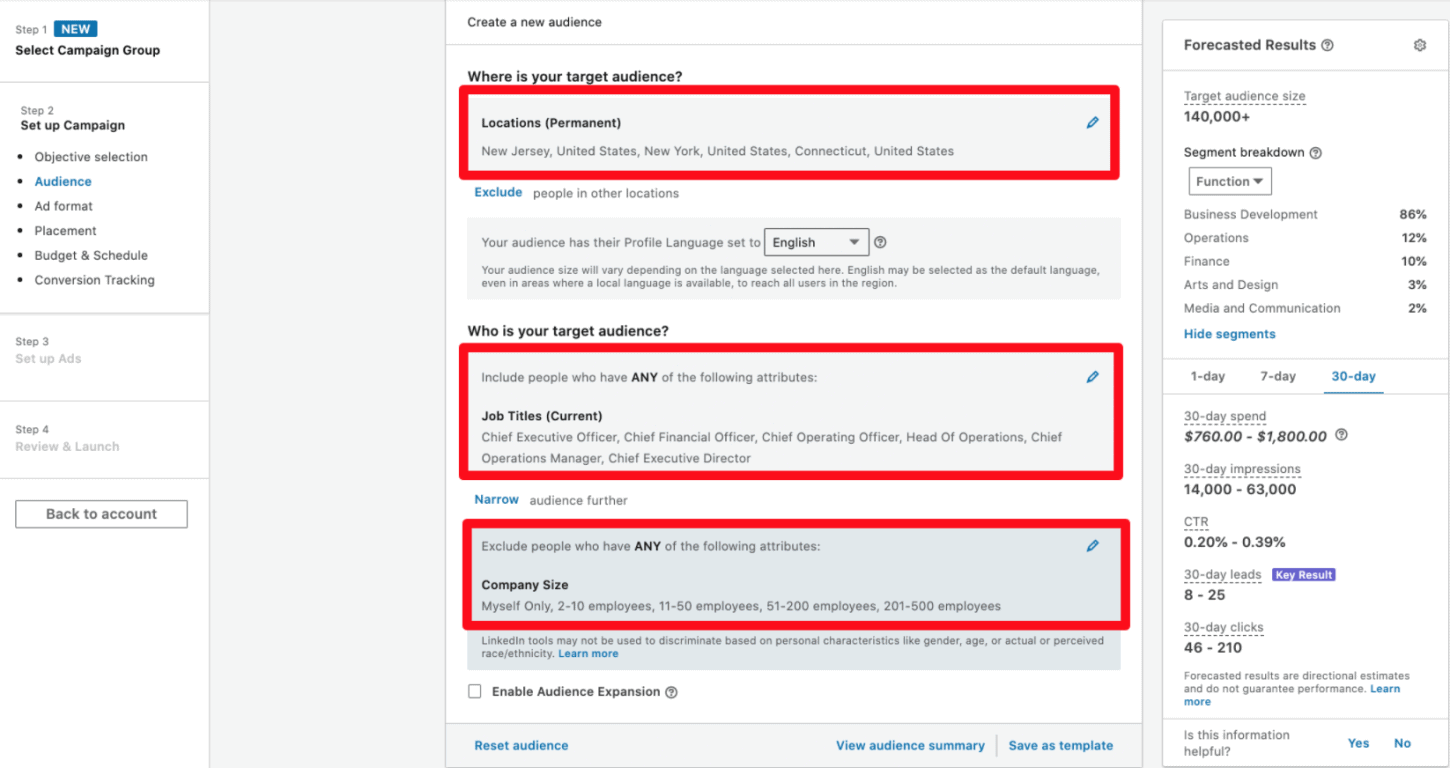 The first step is to select the demographics you wish to target in your campaign. This can be done from the Campaign Manager. Once you sign-in to the Campaign Manager, click on the demographics button. Here, you get multiple targeting options to choose from. You can target your ads based on options like job title, job function, type of industry, company size, location country, seniority.
That is not all. Another great feature of LinkedIn is that you can exclude demographics as well. For instance, if there are industries your product or service does not perform great with, you can exclude them. Before you start these inclusions and exclusions, it is a good idea to have at least a basic understanding of your target audience. 
2 – Use A/B Testing for Ad Optimization


A/B testing or split testing is the process of comparing two versions of a webpage or a campaign to see which one offers better results. Rather than simply testing the headlines, check for the target audience. LinkedIn makes it incredibly simple by providing this testing option. You can create multiple campaigns with different target audiences. For instance, you can try split testing different company sizes, finding out which offers the best conversions. Try running the split tests for about a week or two. Then use the information to optimize your ad. 
3 – Continue Improving Your Ad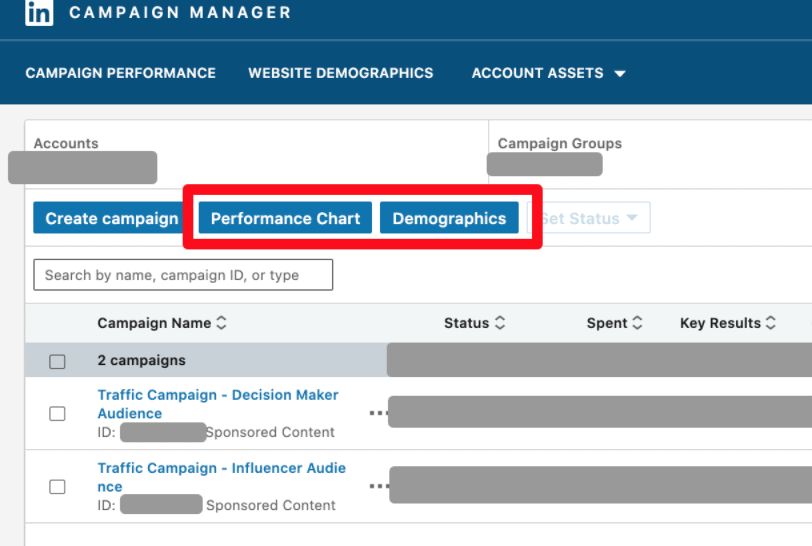 A "set it and forget it" mindset does not bode well for digital marketing. Once your ad has been up for a few weeks, try using the analytics to improve the performance. You can get detailed information about your ad by clicking on the Campaign Manager dashboard. Here, you can see the different people who have interacted with your ad based upon different demographics. If your ads are not performing well, you might want to exclude the demographic where most of your impressions are coming from.
4 – Use the Website Demographics Report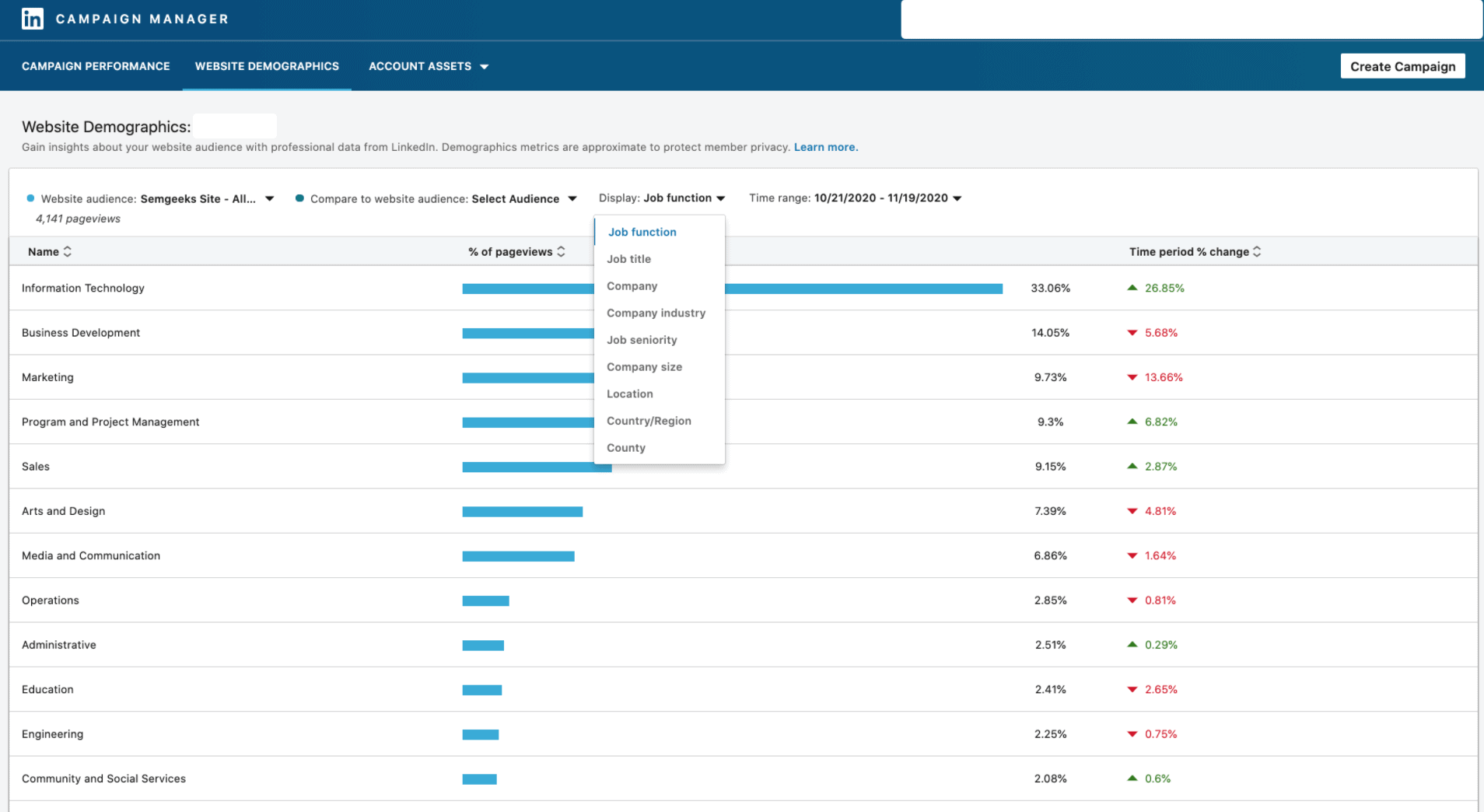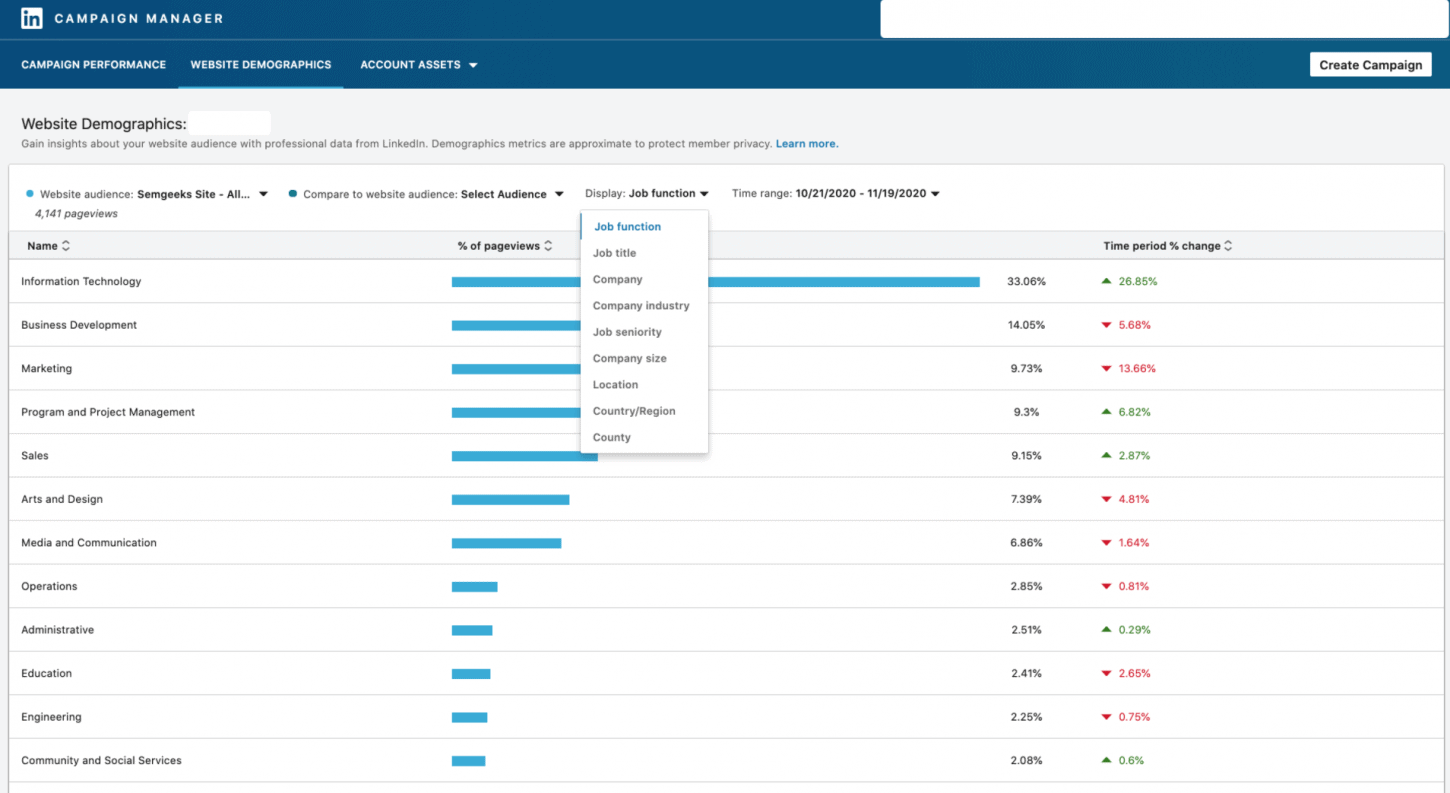 This is similar to the previous demographics report. The difference is that it gives you information on the people who are visiting your website from the ads. You can get information like industry, company size and qualifications of your visitors. This can then be used to target them better. 
Although targeting is vital, it is also important to not limit your audience too much by hyper-targeting. By using LinkedIn correctly, you can build brand awareness, drive website traffic, and generate leads. For B2B companies, this social media platform offers the most relevant web traffic and leads.