Team
Our geeks are our greatest strength.
Our experience sets us apart.
Our exceptional team from a variety of fields and professions, have deepened their skills and broaden their strengths and impact from our culture of training and scale.
Christina Diecidue

Senior Content Strategist

Aimee Mnich

Content Strategist

Pete Schauer

Marketing Director

Ken Magner

Senior PPC Strategist

Nicole Krosnowski

Senior Designer

Cassidy Lyons

Designer

James Geiger

Lead Developer

Chris Delany

CEO and Partner

Martin Birdsall

COO and Partner

Lyndsay Solomon

SEO Strategist

Tayllor Gomez-Spillane

Senior SEO Strategist

Olivia Munafo

Account Strategist

Rachel Smith

Account Strategist

Jake Cohn

Business Development Strategist

Delton Ramseur

Business Development Strategist

Farjana Reetu-Perry

PPC Strategist

Melissa D'Antonio

Office Manager

Collin Stewart

Web Developer

Amira Ahmed

Business Development Strategist

Marshall Gombos

Video & Photography Strategist

Sydney Groves

Podcast Strategist

Mark Covert

PPC Strategist

Nicole Dykeman

Content Strategist

Pablo Perez

IT Network Administrator
Agency jams.
Careers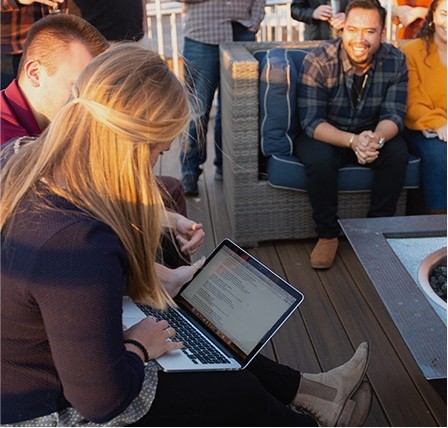 Like what you see?
Problem solvers and creative thinkers. Put your talents to use where opportunities are limitless and every day makes a difference.
Apply Now

→