Challenge
Sunbird came to us looking for a full rebrand of the company and website that would improve brand recognition across all of their digital platforms. They were also in need of a comprehensive digital marketing plan that would amplify their online presence so they could reach a larger, more diverse pool of potential clients.
Services
Creative
PPC
SEO
Web development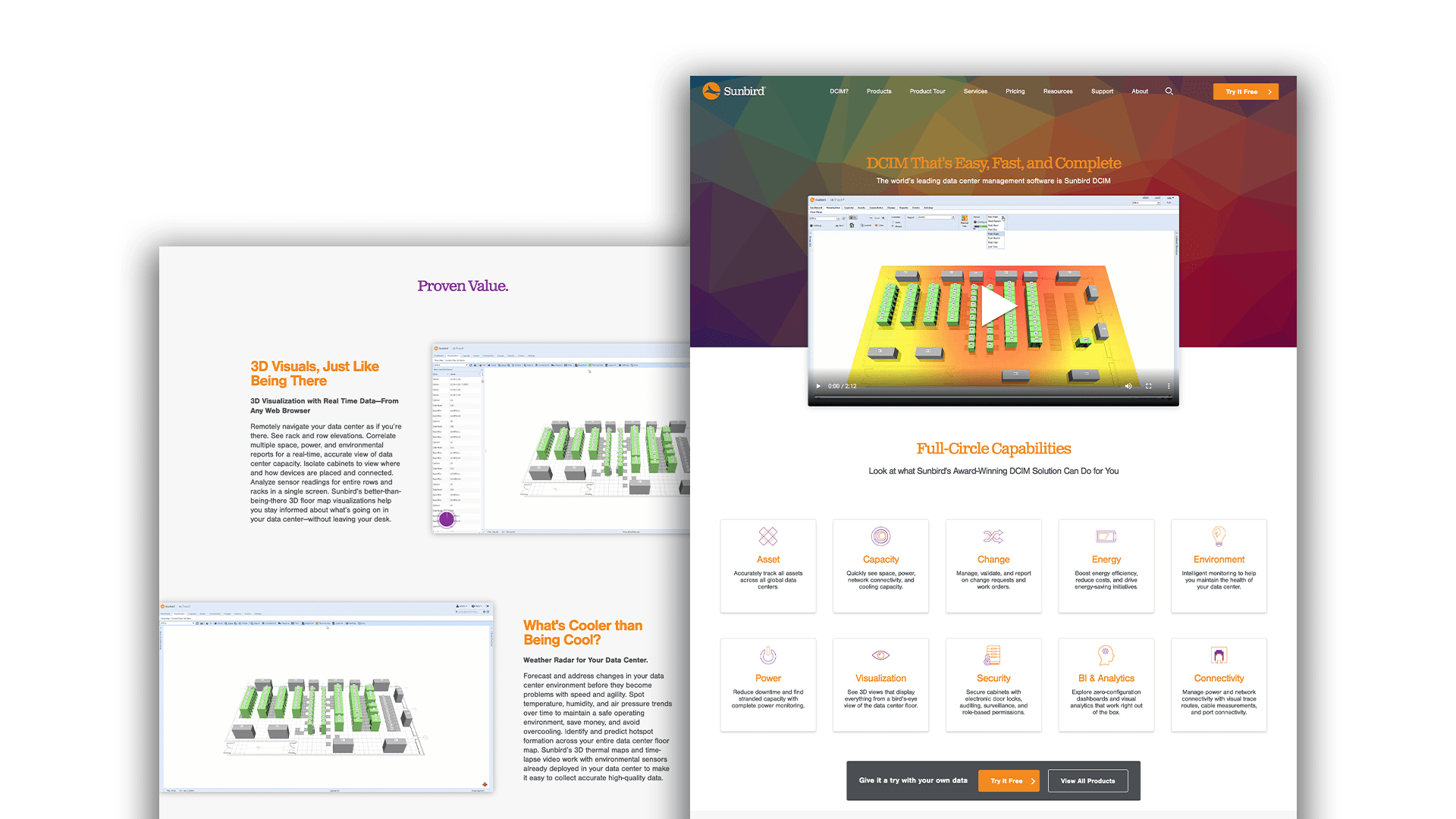 Solution
Creative
When Sunbird came to us, they were interested in completely rebranding their company. With that said, this leading business in the DCIM sector needed a new identity. Starting from scratch, we crafted a brand with cohesive elements that were carried throughout the typography, brand colors, logo, and tone. A new design direction sparked a streamlined user flow that simply directs users to exactly what they are looking for.
PPC
Our PPC strategists implemented a strategic, multi-channel plan that would drive conversion and data acquisition at a comfortable cost per lead. From top-of-the-funnel campaigns, like whitepaper downloads, to more direct CTAs to test-drive the software, we assisted Sunbird in building their sales pipeline and continuing to nurture prospects through remarketing and Hubspot automation.
SEO
The SEO team worked to balance the new website with content and link building, identifying and aggressively targeting crucial key terms. With Sunbird climbing the SERPs, visibility and traffic grew.
Web development
In order to stand out in the cutting-edge technology industry, you need to rise above the competition. Our web developers worked with the Sunbird team to create an immersive experience for users. Utilizing an organized system of hierarchy, users would be able to navigate swiftly while onsite. In addition, playful animations and effects used throughout the site brought life to a topic that was otherwise hard to depict.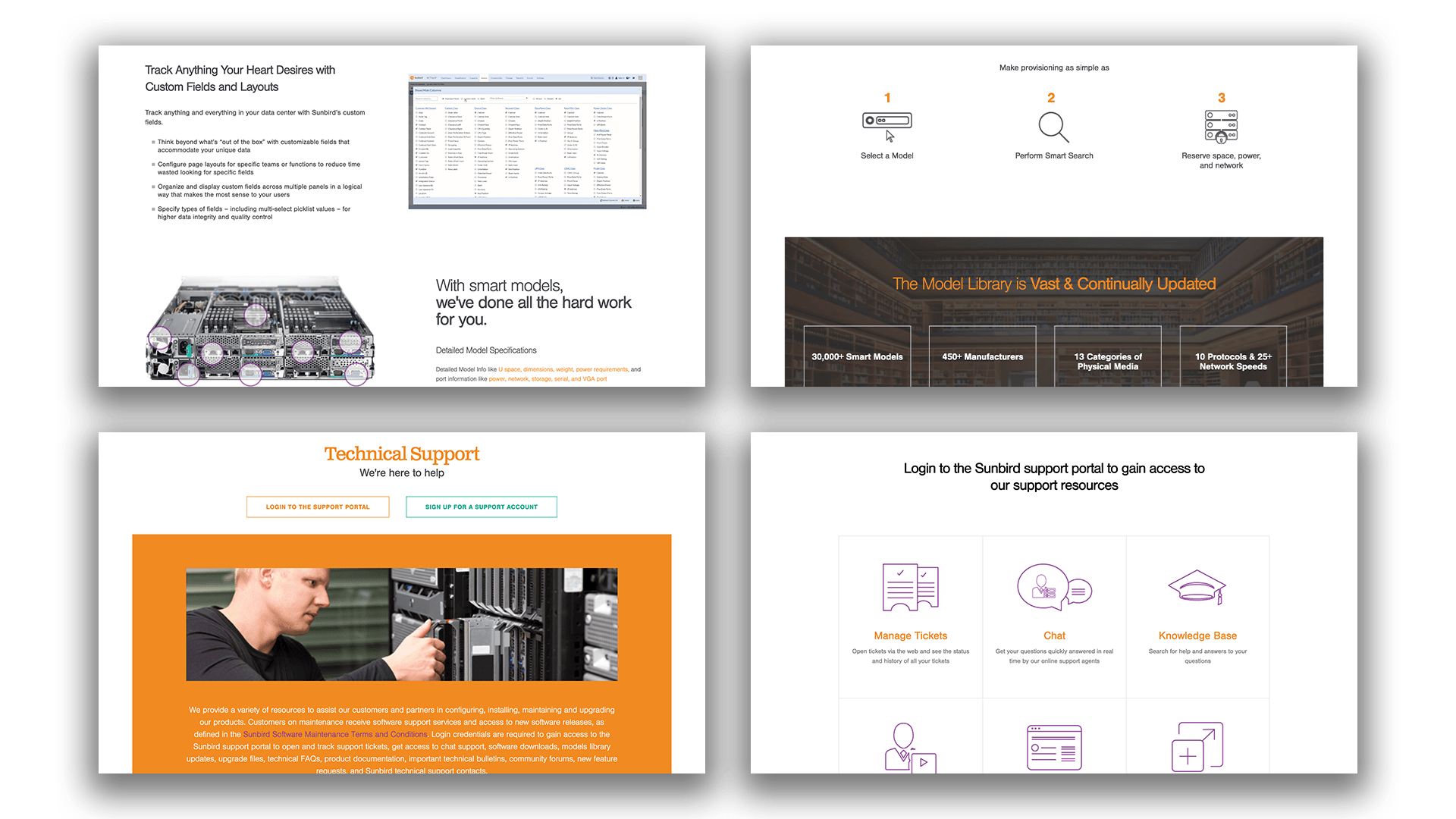 Outcomes
119% increase in organic traffic
200% increase in page-one key word placements
Increased leads generated through paid search by 55% QoQ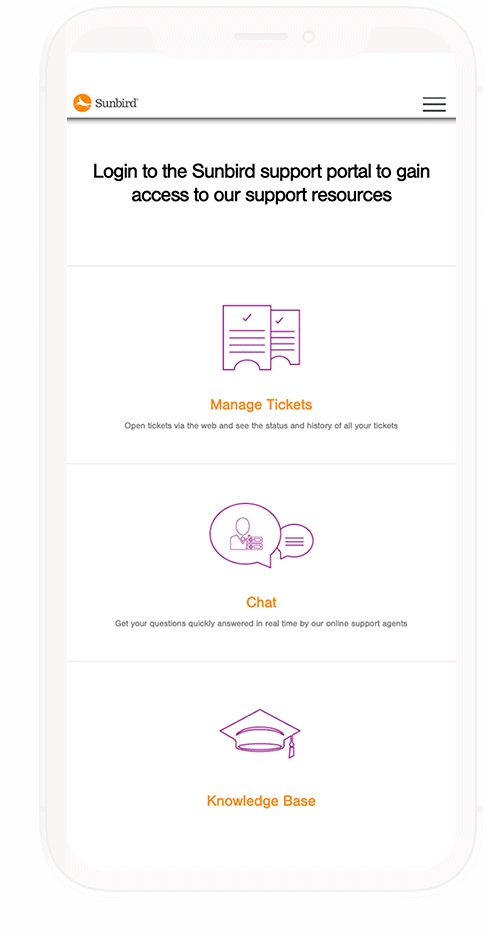 The Impact
Thanks to their newly-developed brand identity, Sunbird has become more visible and recognizable in the digital sphere. With our comprehensive SEO strategy and the effective methods of our PPC team, Sunbird has begun climbing the SERPs. The growing traffic they receive allows them to forge relationships with new clients and maintain solid connections with continued customers.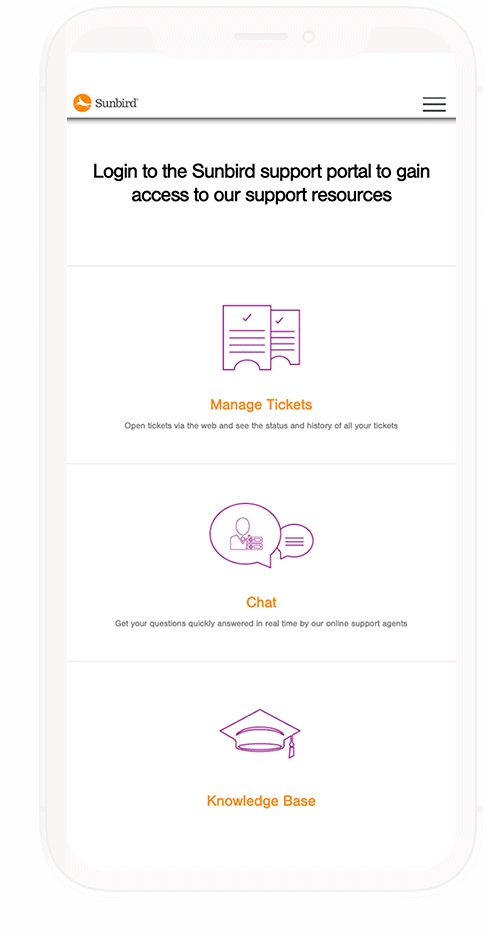 Improving brand recognition and amplifying their online presence with a comprehensive digital marketing plan, Sunbird has become more visible and recognizable in the digital sphere – reaching a larger, more diverse pool of potential clients.