Challenge
MRC Recreation has been a supplier of park, playground, and recreation equipment from coast to coast for over 35 years. With a newfound focus on digital, the brand recognized they needed to optimize their web presence. We were tasked with overhauling their website, boosting the brand's Google SERPs rankings, and sending targeted paid traffic to their new online hub. These strategies improved their brand authority and generated more traffic, leads, and sales.
Services
Creative
PPC
SEO
Web development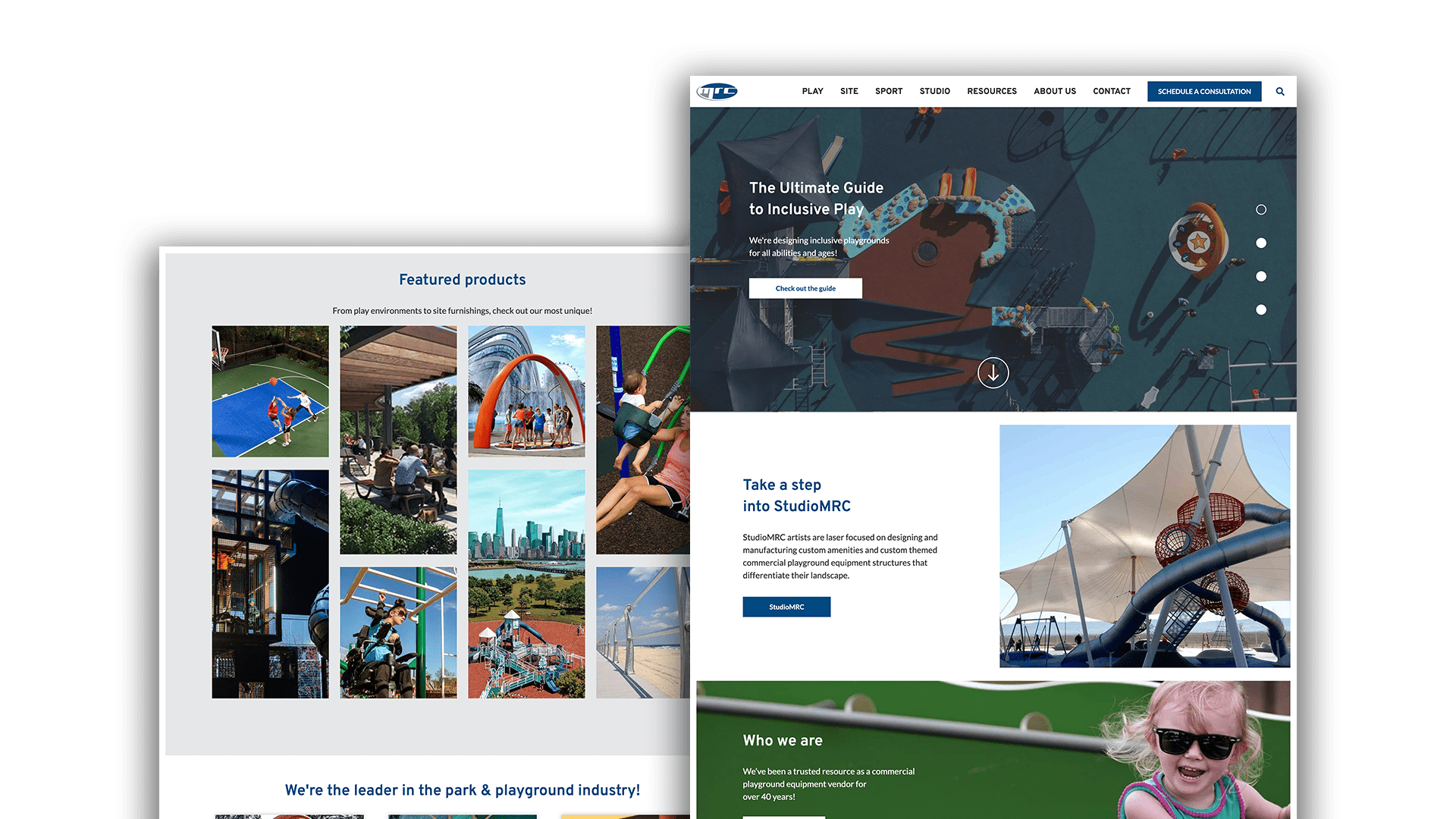 Solution
Web development
Our first task was to modernize MRC's website. The new SEO-based design utilized a condensed aesthetic and user-friendly navigation flow with a focus on highlighting MRC's most popular structures. We then equipped the MRC site with an interactive web reader for catalogs and lookbooks and incorporated comprehensive forms for subscriptions. Our team also implemented categorized gallery sections and carousels to showcase the aesthetic quality of MRC's substantial product portfolio.
Creative
During the website redesign, our team sought to give MRC Rec a clean and contemporary aesthetic using their high-quality assets as focal points. To improve the user experience, we condensed the website's navigation, including a mega menu of categorized pages. And since MRC is also involved with elevated site and streetscape environments, we created a secondary homepage—StudioMRC—within the main site.
PPC
Our PPC team also played a role in boosting MRC Rec's visibility with paid ads across social media, which led to custom-built landing pages. Each campaign was carefully targeted to draw attention to a specific product they wanted to push. The result? New, higher-quality leads began to pour in.
SEO
Both onsite and off, our SEO team bolstered MRC's search engine visibility using best practices, carefully chosen keywords, and content pillar pages. From blog content with strategic link building and keyword inclusion to creative web content, the SEO team helped drive the platform to the top of SERPs.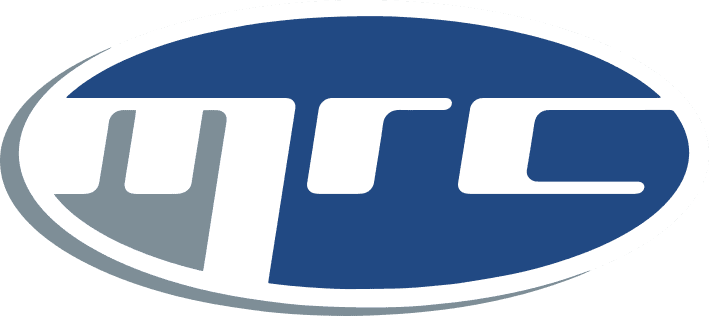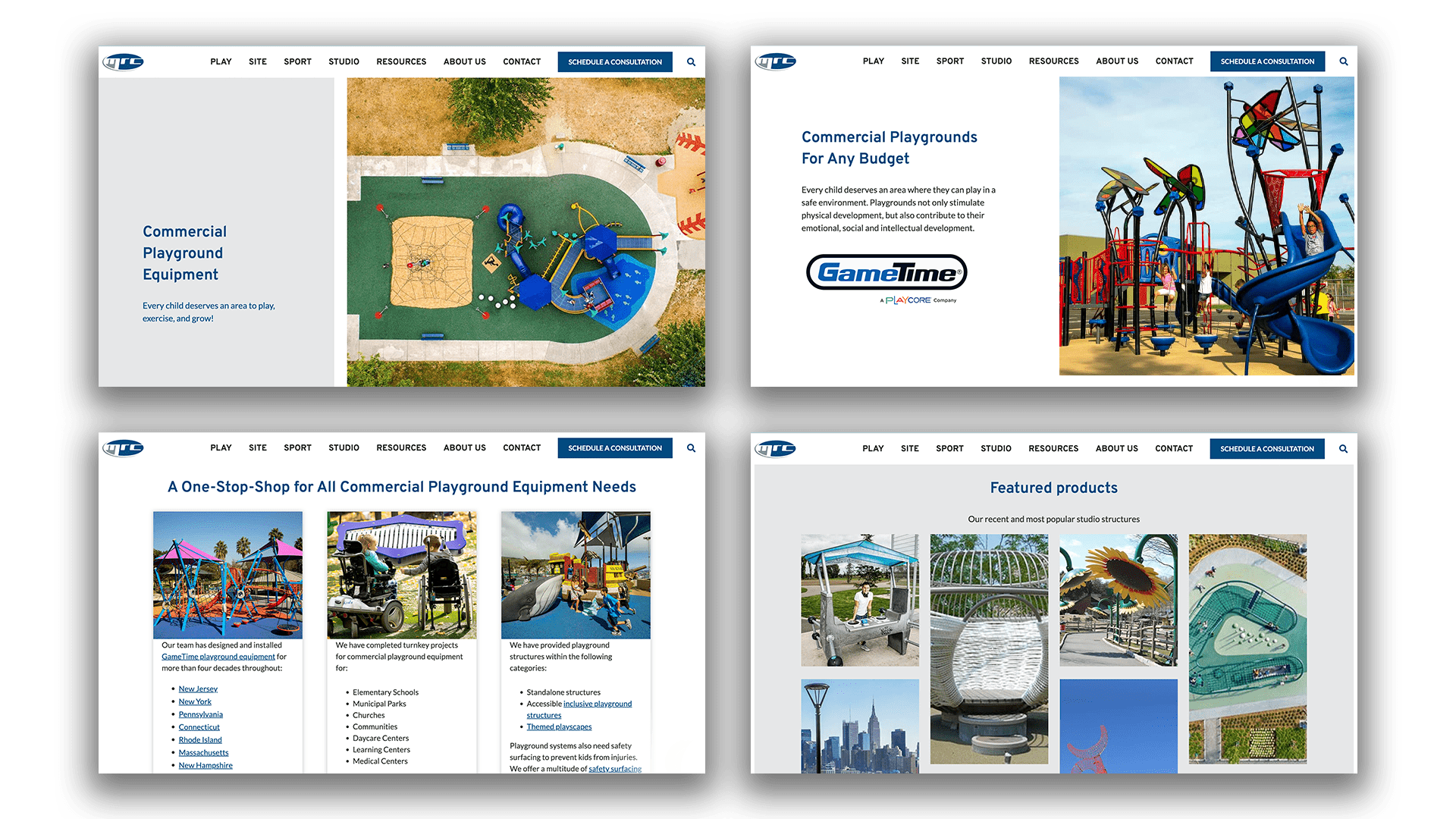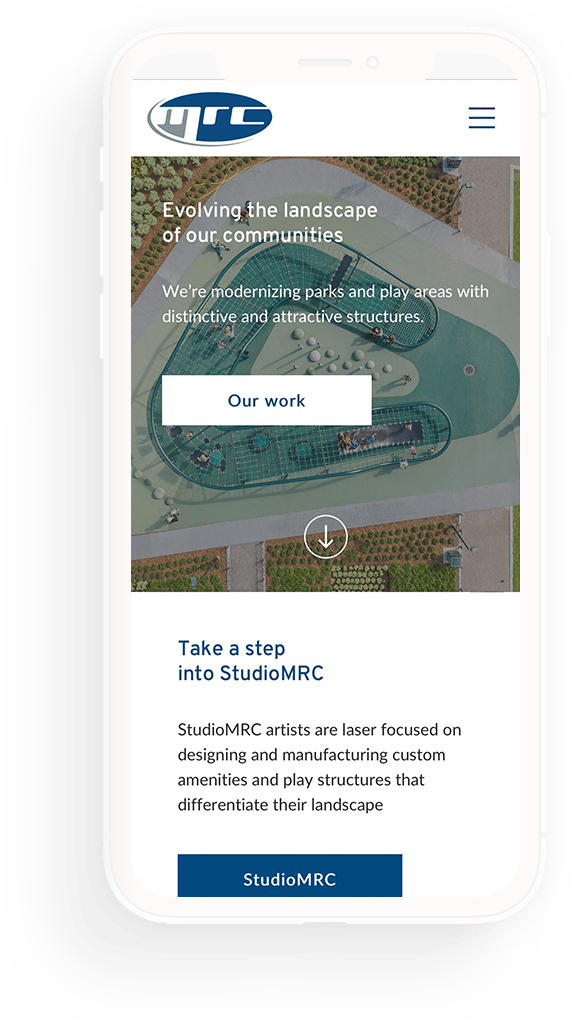 Outcomes
Organic traffic increased by

37.26%

in one year.
Organic goals increased by

46.69%

in one year.
Google search Ads experienced a

.38%

conversion rate and a $165.60 cost per conversion.
Their church campaign experienced a cost per conversion under $30 while converting at

13.80%

all time.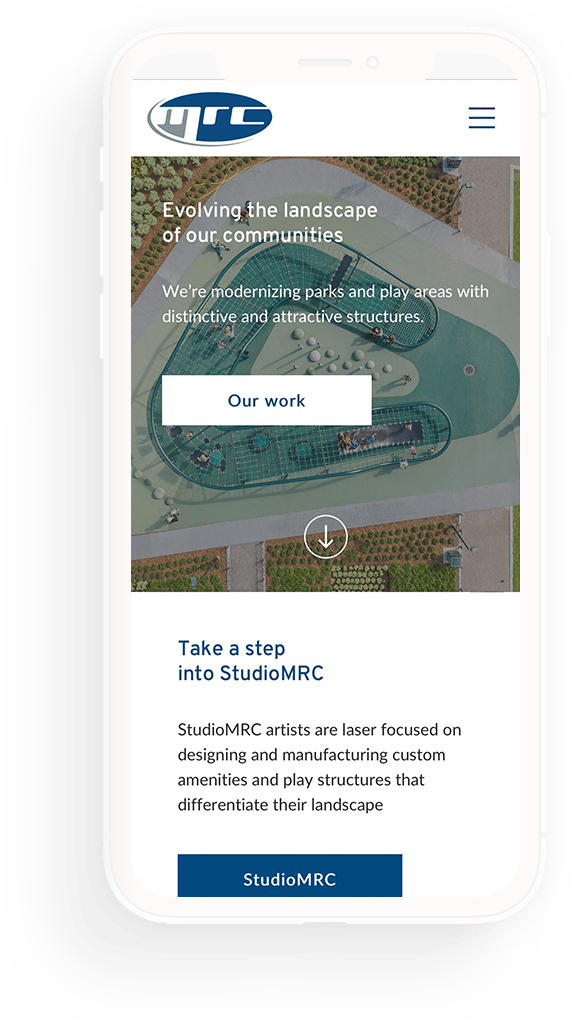 The Impact
Pointed marketing efforts have made a substantial impact on MRC Rec's lead acquisition, both local and nationwide. Increased brand visibility for both web portals meant more business, new customers, and better margins.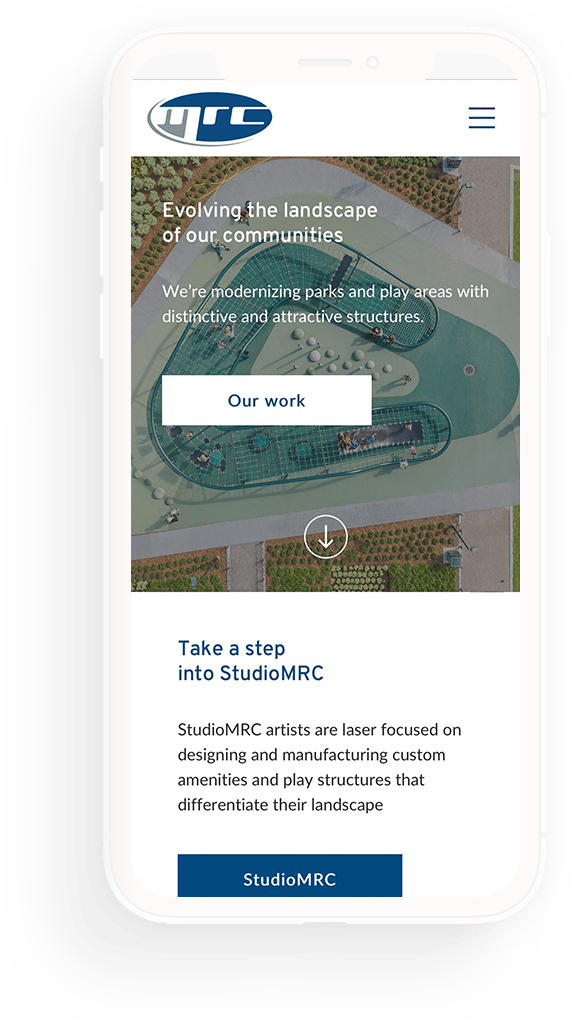 These strategies improved their brand authority and generated more traffic, leads, and sales.