Challenge
Jersey Mike's--one of the nation's largest sandwich franchises, with more than 1,300 locations spanning across the U.S.--approached Semgeeks seeking a comprehensive digital marketing and branding strategy for its individual franchises. Jersey Mike's partnership with Semgeeks was twofold: to implement a digital strategy to promote new franchises and increase in-store traffic, and to develop a portal for potential and current employees to log into for application, scheduling and other company services.
Services
Creative
PPC
Social
Web development
Solution
PPC / Creative
To complete our full digital approach with Jersey Mike's individual franchisees, we utilized pay-per-click (PPC) marketing campaigns to increase in-store traffic, and ultimately, Jersey Mike's bottom line. Working on Google's Display Network, we showed visually engaging banner ads to a targeted demographic, enticing them with coupons and offers to get them into the store. For those who didn't convert at first, they continued to see our brand message in front of them on a multitude of other websites through the power of remarketing. Staying top of mind to their customers helped Jersey Mike's franchises increase brand awareness and boost ROI.
Social
We created a social marketing promotion plan to build individual Jersey Mike's franchises' following on Facebook and increase in-store traffic. The campaign encouraged users to share exclusive offers with their social media followers. Each franchise that ran the promo saw anywhere from 750 to 1,500 in-store transactions from the social marketing campaign. These hyper-targeted campaigns around individual franchise locations allowed marketing dollars to be tracked in the most effective way.
Web development
Our Jersey Mike's project began with their website. Franchisees needed an area to keep Human Resources affairs in order, so we developed a website that also served as a login portal for potential and current employees. This login portal allows Jersey Mike's to keep track of new hire applications and manage employee schedules as well as the policy guide and more.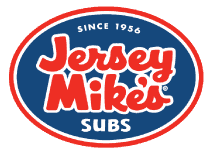 A marketing strategy that will get you out of your fridge and into the store
The Impact
With our updates to the website, Jersey Mike's had a more effective and user-friendly system to approach onboarding and business management. Our social media campaigns not only expanded Jersey Mike's online presence, it also brought new customers to their franchises and inspired them to return. Semgeeks' integrated approach helped a multitude of Jersey Mike's franchises become one of the most recognized brands in the U.S.