Challenge
Relish--a local Jersey Shore hot dog joint located in Belmar, NJ--came to us with a goal of making their small business more visible digitally. As a brand new business in the area, they had a bit of competition, with Belmar being a summer hot spot that already had a ton of food options around. But this didn't stop us from drawing in new customers through social media and email campaigns or gaining Relish some online visibility by improving Google rankings.
Services
Creative
Email automation
SEO
Social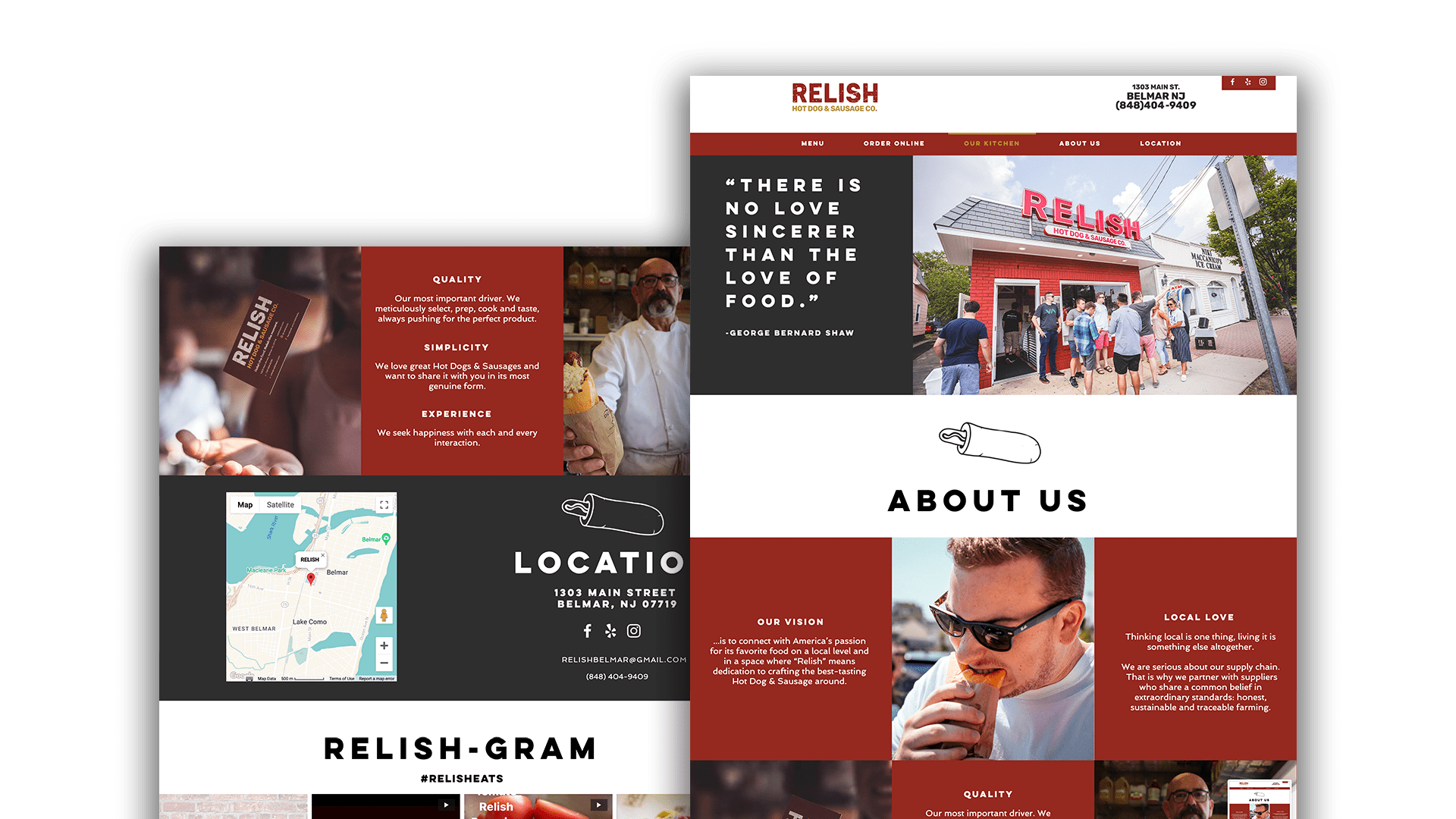 Solution
Creative
As a brand-new business, a key part of our project for Relish was developing a brand identity. Our design team selected a strong, sleek wordmark for their logo and selected color palettes, typefaces, and icons and graphics that would present a consistent, attractive brand across Relish's website and social media platforms. Online, we worked with Relish to create a dynamic and responsive website that displays culinary and lifestyle photography, houses an innovative company blog, and allows access to an order online function for customers. We also helped Relish with their branding offline, working to develop a branded menu design and large-scale signage for the store location.
Email automation
Another key piece of our marketing strategies for Relish included email. To garner an audience, we gathered emails from a pop-up on the website homepage that offered customers an opportunity to win a gift card. From that point forward, they received bi-weekly emails during their peak business season–summer–that promoted new menu items, local town events, and fun quizzes. By expanding Relish's brand to include the wider community, rather than just promoting their products, we created relevant and engaging content–people never got bored or annoyed, so unsubscribe rates were low. 
SEO
Our SEO team approached Relish's challenges with both onsite and offsite strategies, giving Relish a credible online presence across the board. SEO-friendly content was written for the homepage, and we uploaded metadata to ensure Relish would stand out in search engine rankings. Additionally, we set up Relish's Google My Business account, allowing customers to express their own love of Relish in the online space. We also took our strategy into the real world, submitting Relish's name, address, and phone number to local directories that would attract even more customers. 
Social
Standing out amongst the competition was important to Relish, so it was important to build a brand image and personality that was active and memorable. Our social team gave the brand a young, funny tone that sometimes comes close to crossing the line–a risk that has been well worth it, as we gained hundreds of followers on Facebook and Instagram. The social team engaged with the Relish accounts on a daily basis, responding to comments from customers and commenting on other local pages to establish Relish as part of the Jersey Shore community. Paid posts were an additional way to expand our reach and gain new audiences, particularly by targeting fans of other local hot spots like Bar A.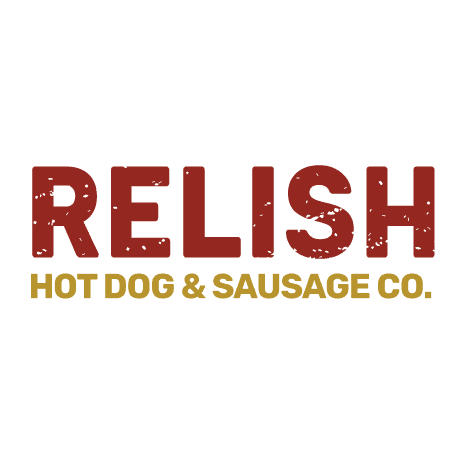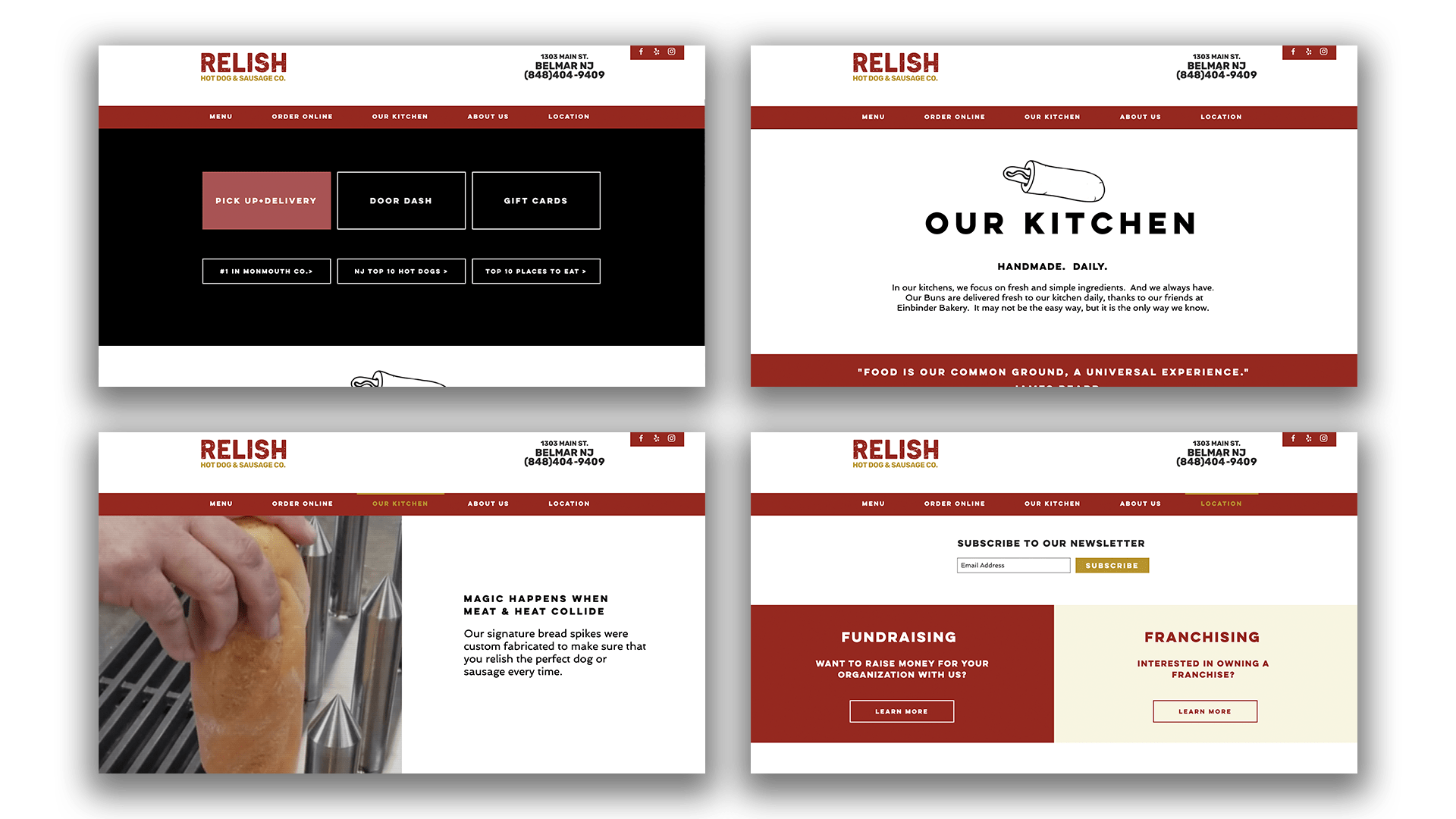 Outcomes
Almost

2,000

brand new followers across Facebook and Instagram

4.2 star

rating in Google My Business
Average email open rate of about

30%

, compared to the 20% industry average.
The Impact
Not only does Relish have an improved organic search presence and social following online, they are also seeing real-world results–more regular customers were coming through the doors to actually order food as well as interacting online. Ultimately, our social promotion for Relish earned the brand a spot on NJ.com's list of the Top NJ Hot Dog Joints. Micro-influencers have stopped by the store and posted reviews on social media without even having to ask. Business is booming for Relish, and a large part of this was due to the brand's social strategies. Plus, thanks to the design team, Relish has a trusted and classic brand image that is still innovative and elevated, establishing them as a premier hot dog vendor at the Jersey Shore.
#1 in Monmouth County
Top 10 Places to Eat
NJ Top 10 Hot Dogs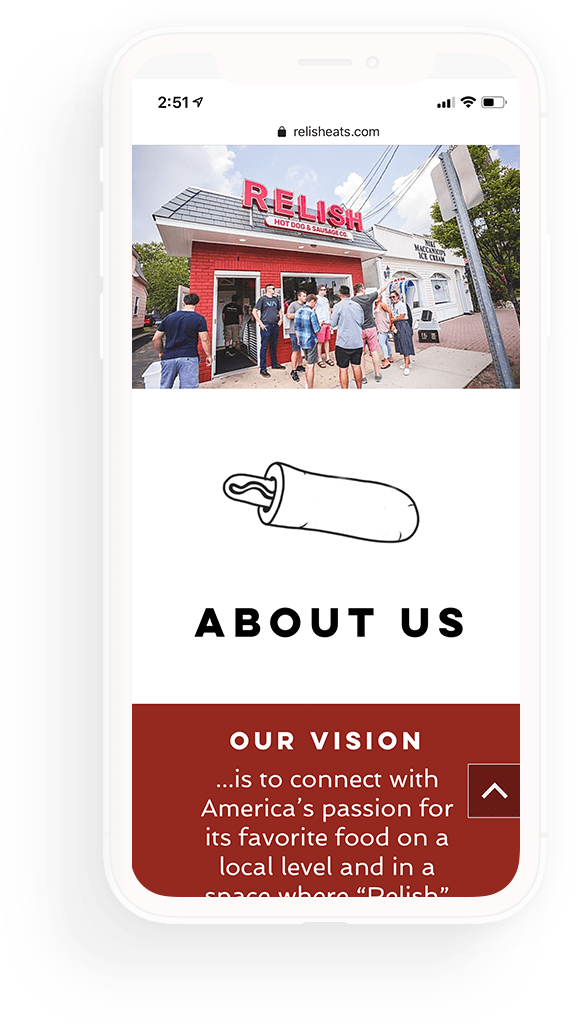 With an improved organic search presence and social following online drawing in new customers through social media, email campaigns and gaining Relish some online visibility by improving Google rankings – Business is booming for Relish.