Challenge
NRG Home Solar was formed from an acquisition by NRG Energy of Roof Diagnostics Solar, a long-standing client of Semgeeks. It has since become one of the largest installers of residential solar systems in the continental United States with more than 500 employees, installing and maintaining over 100,000 solar panels every year. NRG Home Solar approached Semgeeks for help with a large-scale rebrand initiative that included an extensive marketing blitz with paid search campaigns, robust SEO strategies, and more.
Services
Creative
PPC
SEO
Web development
Solution
Creative/Web development
The Semgeeks creative team went to work producing new assets for NRG Home Solar. Those assets were incorporated into an extensive outreach campaign including direct mail and social promotions on top of a new site design and further internal collateral. We worked with NRG Home Solar to establish a systematic approach to graphics that helped tie all collateral under one brand aesthetic while also focusing on individual messaging. The result was a streamlined workflow that produced highly effective solutions. 
PPC
Additionally, the Semgeeks team launched an extensive PPC campaign with expanded geo-targeting, additional service offerings, and new landing pages relative to each region. We also implemented video ad campaigns and display campaigns for increased engagement. Along the way, key word refinements and new campaign build outs kept our advertisements relevant and engaging.
SEO
With this project, our SEO team did some thinking outside the box and deployed a content-oriented approach to convey positive brand signals to Google. Link building and other best practice SEO techniques were still part of our strategy, but content played a significant role in the plan. We formed an editorial calendar with a diverse range of blog topics that would be relevant to the solar community in addition to premium link acquisitions, engaging infographics, and other content assets. Within a few short weeks, NRG was prominently positioned on Google and Bing, ranking within the first 2 pages for more than a dozen top key terms.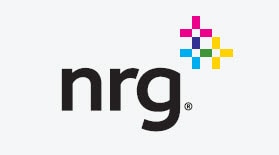 Generating positive results through an integrated approach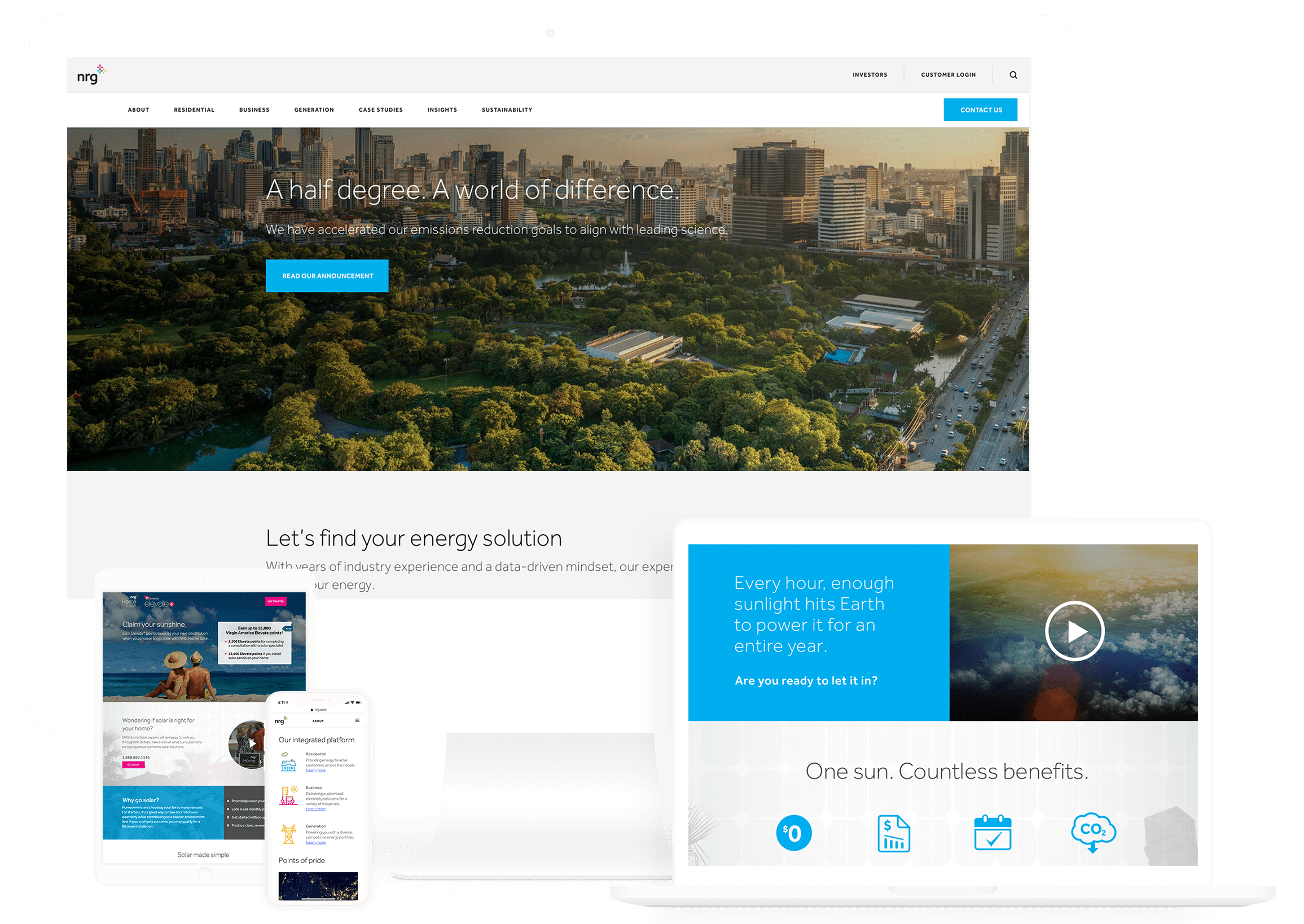 Outcomes
On-site time and page views increased

20%

Clicks originating from organic search increased by nearly

25%

Conversion quantities increased by

65%
The Impact
Overall, our marketing strategies and creative efforts provided NRG Home Solar with a variety of creative approaches for generating new leads. The business generated from our campaigns helped NRG Home Solar establish itself as a leading company in the solar industry.