Challenge
With an award-winning history of quality and dedication, it was no surprise that American Athletic was already in pretty good shape when they came to us. As a well-established name in the sports construction industry, they already had a built-out email list of potential customers. But growing email lists is only half of the job--if they wanted to stay on their customers' minds, they needed to learn how to use that email list and nurture leads from readers to buyers. They came to our content team for help, hoping to use email automation to drive customers to their website to make purchases.
Services
Creative
Email Automation
Web development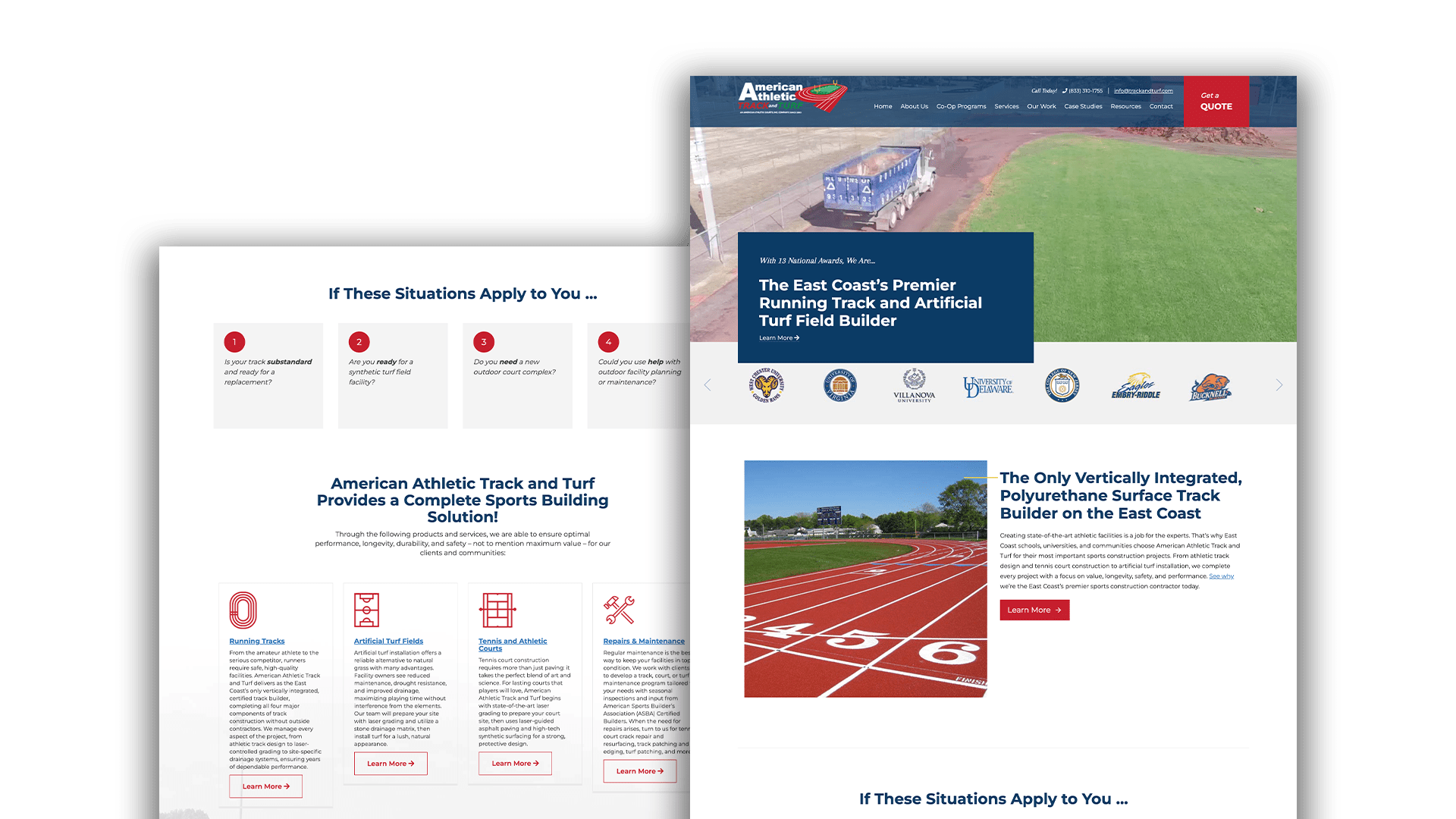 Solution
Creative
American Athletic was already an established brand when they came to us, but they were in need of a little refresh. Our creative team provided them with an updated logo and redesigned their website for a highly visual experience with a clean user flow and direction. American Athletic had a large amount of information on their website, so it was important to condense and organize every element. At the same time, users could see various offerings and services outlined clearly with all the information they needed. The design made the overall user experience easier, offering information in bite-sized, easily digestible pieces.
Email automation
Our goals with American Athletic's email automation was to educate their potential customers with great, educational content about track and turf fields. Based on their interactions with American Athletic and the company's website, customers received emails that were tailored to their specific interests and aligned with their buyer's journey. From introducing the brand to highlighting American Athletic's unique and thorough process and warranties, email subscribers consistently received messages with important information without feeling overwhelmed.
Image-driven email campaigns and captivating CTAs drove customers to the website. Fresh blog content and helpful information allowed users to see American Athletic as a valuable resource, not just a sales team. Emails spotlighting staff showed off the human side of the company. Overall, our email campaigns were an effective method for American Athletic to interact with their audience in a positive and productive way. We also provided helpful email performance reports so that the American Athletic team could see for themselves how campaign results were improving business.
Web development
The web development team worked carefully on the site's functionality, adding features like improved response times and hover effects to enhance and support the design. All-around, the site was developed on a strategic basis intended to drive and convert users, and that strategy has been effective in driving leads and attracting new customers since its launch.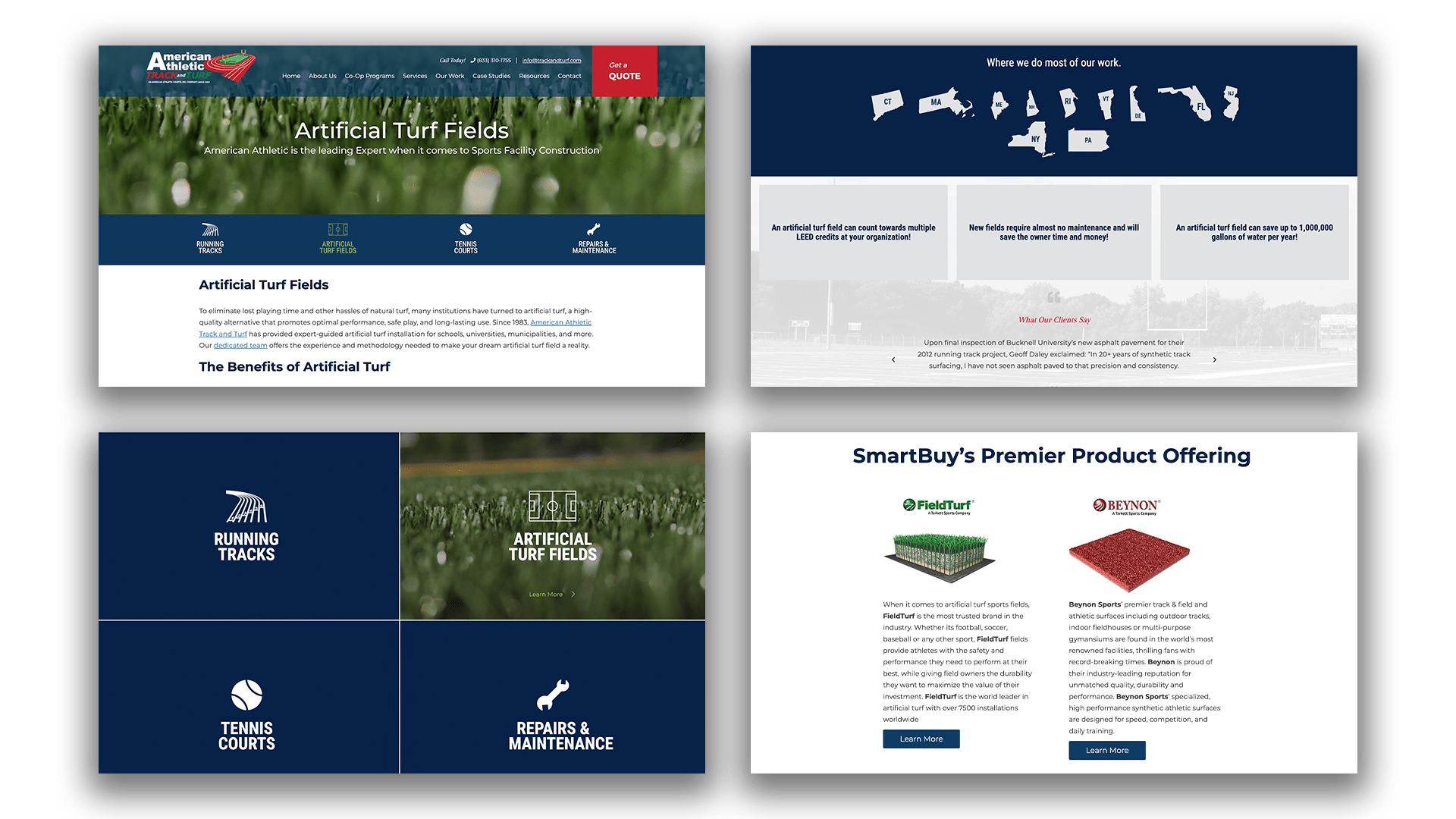 Outcomes
14% average open rate
Emails drive more traffic to the website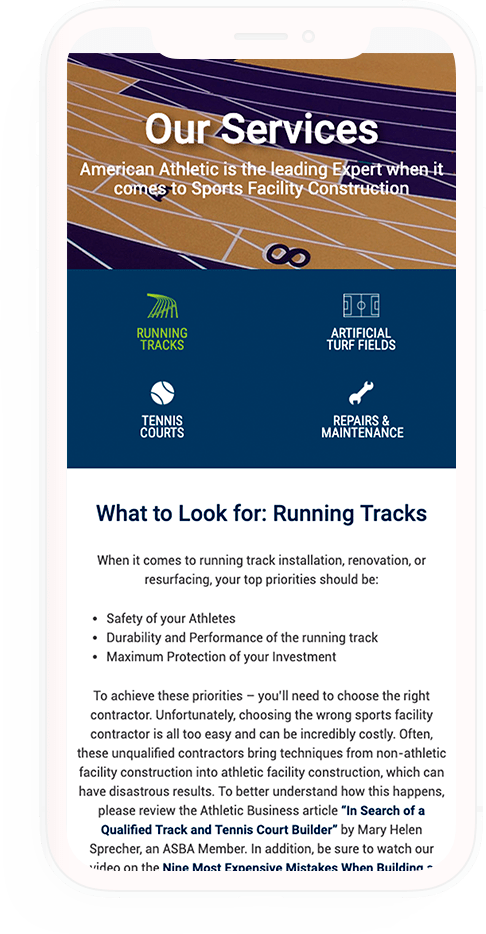 The Impact
With a consistent and effective line of communication established between consumer and brand, American Athletic quickly saw significant results. Landing pages saw high engagement and conversion rates, leading to more sales for the company. The email campaigns also drove more traffic to the website and provided a form of frequent brand exposure. American Athletic certainly got the results they wanted–they have remained a constant presence in their customers' inboxes and the backs of their minds.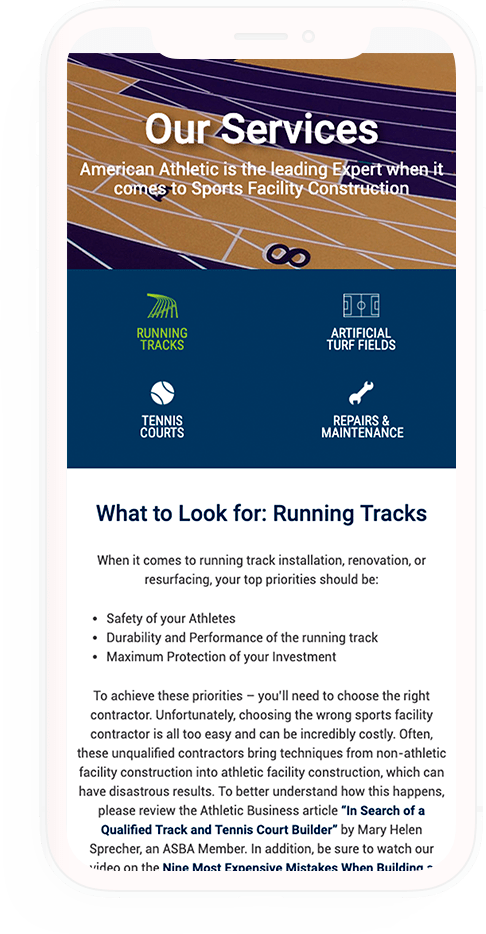 The design made the overall user experience easier and campaign results were improving business. American Athletic quickly saw significant results in driving leads and attracting new customers since its launch.