Lurleen B Wallace Community College
Challenge
Lurleen B. Wallace Community College's (LLWCC) lack of SEO made it hard for prospective students to find the institution online. With a focus on growing enrollment exponentially, LLWCC came to us for help in amplifying their organic digital presence and reaching more potential students and their parents.
Solution
PPC
The client wanted to drive website traffic with the goal of increasing enrollment. We built out several different PPC campaigns strategies including Google keyword research, for those actively doing college related searches, remarketing to keep the school top of mind for those visiting the school's website, as well as Facebook and Google display behavioral based campaigns.
SEO
The SEO plan we developed for LBWCC balanced both content and link building, focusing on crucial key terms that related to the courses and degree programs they were looking to promote. As an open-admission, community-based community college that is dedicated to providing affordable, high-quality education, it was important that their ads reached a wide and diverse audience of potential students. The areas where they wanted to gain more visibility were identified and aggressively targeted, and as a result, the college found more visitors using their website and exploring their career/certificate programs.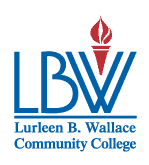 Higher search ranks lead to higher enrollment rates
The Impact
With the help of our SEO plan, this small southern college was able to increase its visibility in the digital sphere. They continue to climb the SERPs, their traffic growing steadily as they reach more and more potential students.