Challenge
ENAFocus is a full-service IBM software and consulting company that works closely with clients to address their specific IBM-related issues. Having decades of experience with the software, ENAFocus was looking for a fresh outlet to grow its business, particularly through its digital presence. To help ENAFocus stand out in a highly competitive but niche market, we completely redesigned their website. This design overhaul, combined with a brand-wide emphasis on storytelling, bolstered the company's authority, credibility, and social media presence. It was just what the ENAFocus needed to increase its brand visibility and rank higher on search results.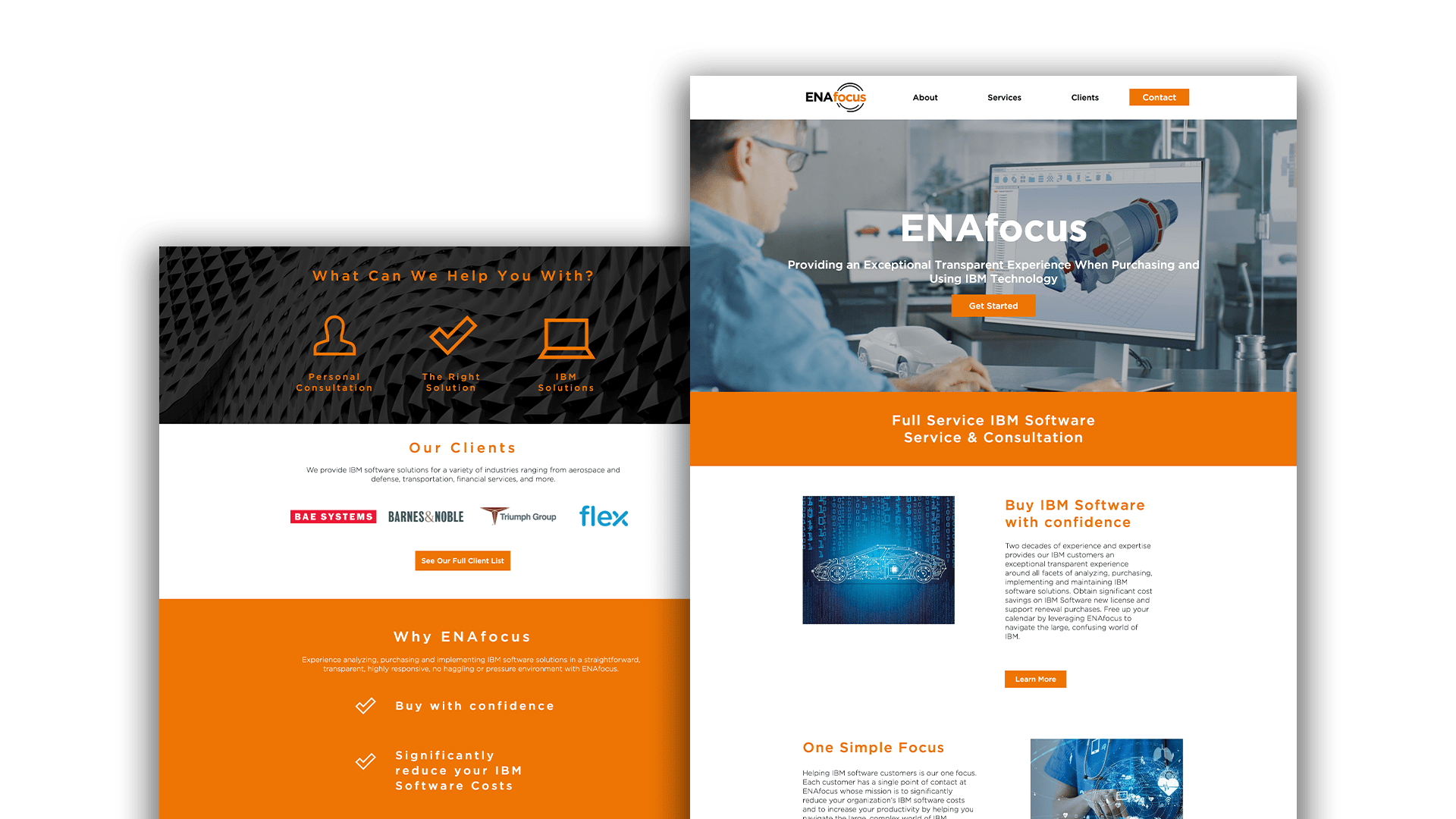 Solution
Creative
Our team kicked off the process with a comprehensive brand consultation and redesign. Throughout this process, our underlying purpose was to demonstrate that the storied team at ENAFocus has years of experience in the world of IBM and provides unmatched customer service with a personalized technology experience.
To that end, we created a new logo, brand guidelines, and an email signature. We sought to instill consistent guidelines and usage of branding across all channels, including digital, print, email, and social.
Web development
We completely overhauled their website with a Wix website build. Our design team modernized the platform with a streamlined aesthetic that highlighted their story and expertise. This new, mobile-responsive site was built with SEO best-practices and customer engagement in mind.
The results were immediate.
Our client received more engagement—with special offers on gated landing pages—than ever before, the website began to rank highly on search, and multiple existing customers reached out to compliment the pivot and refresh.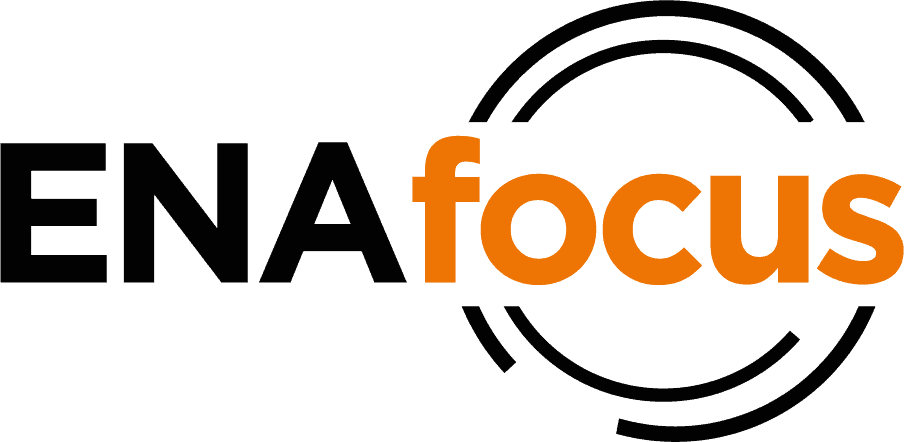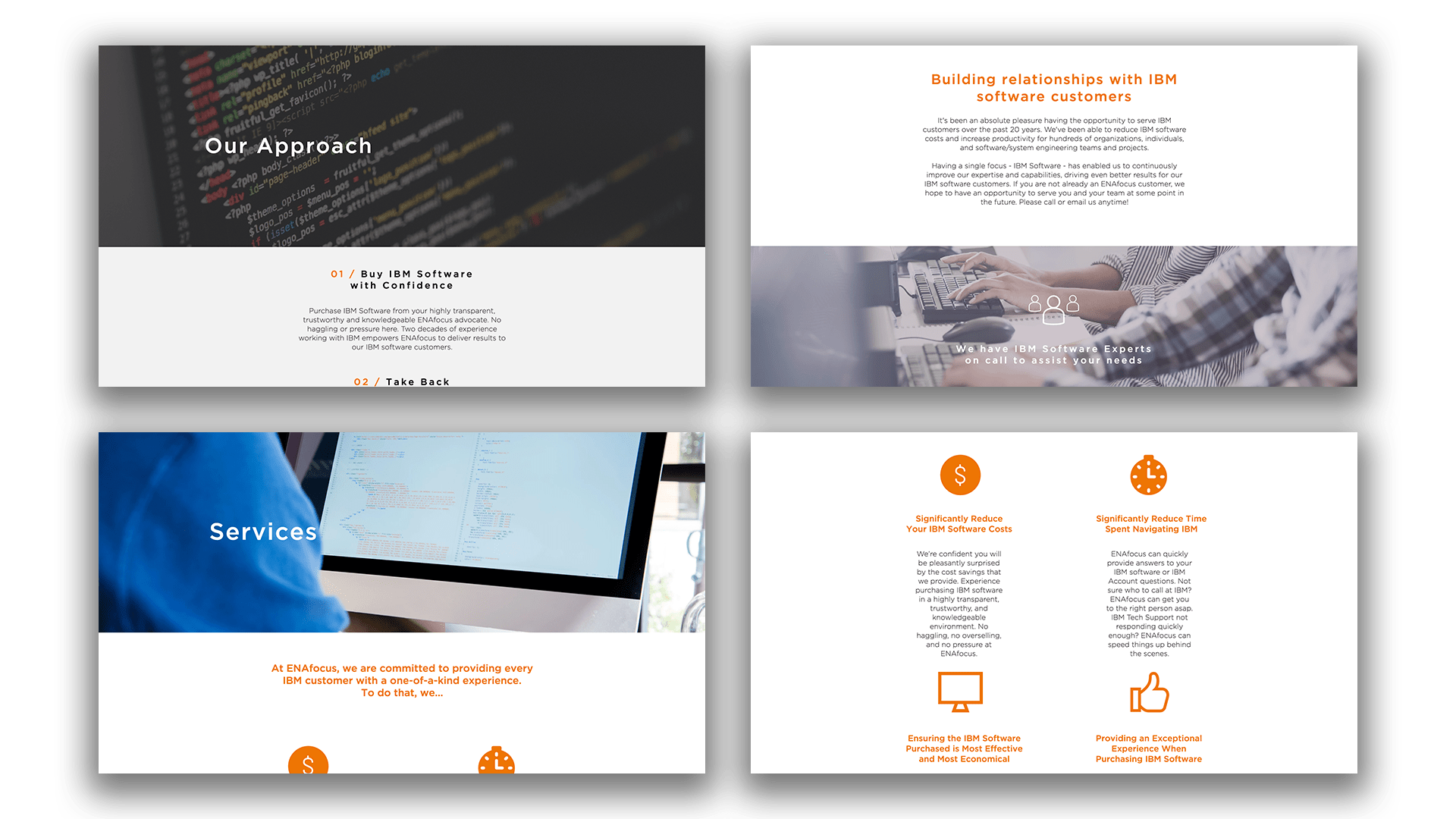 Outcomes
Increase in target audience engagement once the website went live
Higher quality leads
More engagement with special offers on gated landing pages
Improved website security
Elevated the brand's image and credibility
Created cohesive messaging across all mediums
The Impact
When we first started with ENAFocus, we knew a website redesign was just the thing they needed to improve their credibility and bolster their web presence. These web design and branding efforts gave ENAFocus a portal to drive new customers, host discount landing pages, and capture critical data.
CEO Nick Manatos couldn't have been happier with the results, saying, "Right from the get-go I could tell that they really cared about what my goals were, my business is, and what we wanted to achieve with this new website."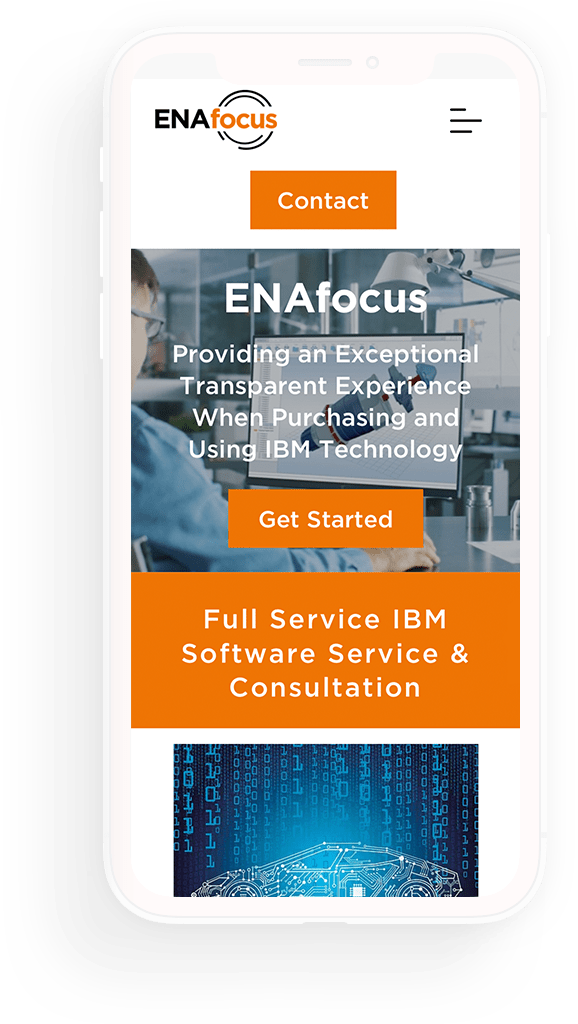 Just what the ENAFocus needed to increase its brand visibility and rank higher on search results.