Challenge
Danskin Agency is a small insurance firm with over 100 years of experience, providing plans for personal, business, or real estate coverage in New Jersey. With an interest in growing the business and gaining new clients, Danskin needed to properly relay its vast catalog of insurance options online. The brand was also looking for a new look that would stand the test of time. Overall, careful organization and customer-first thinking was required to set this agency up for a successful, profitable future.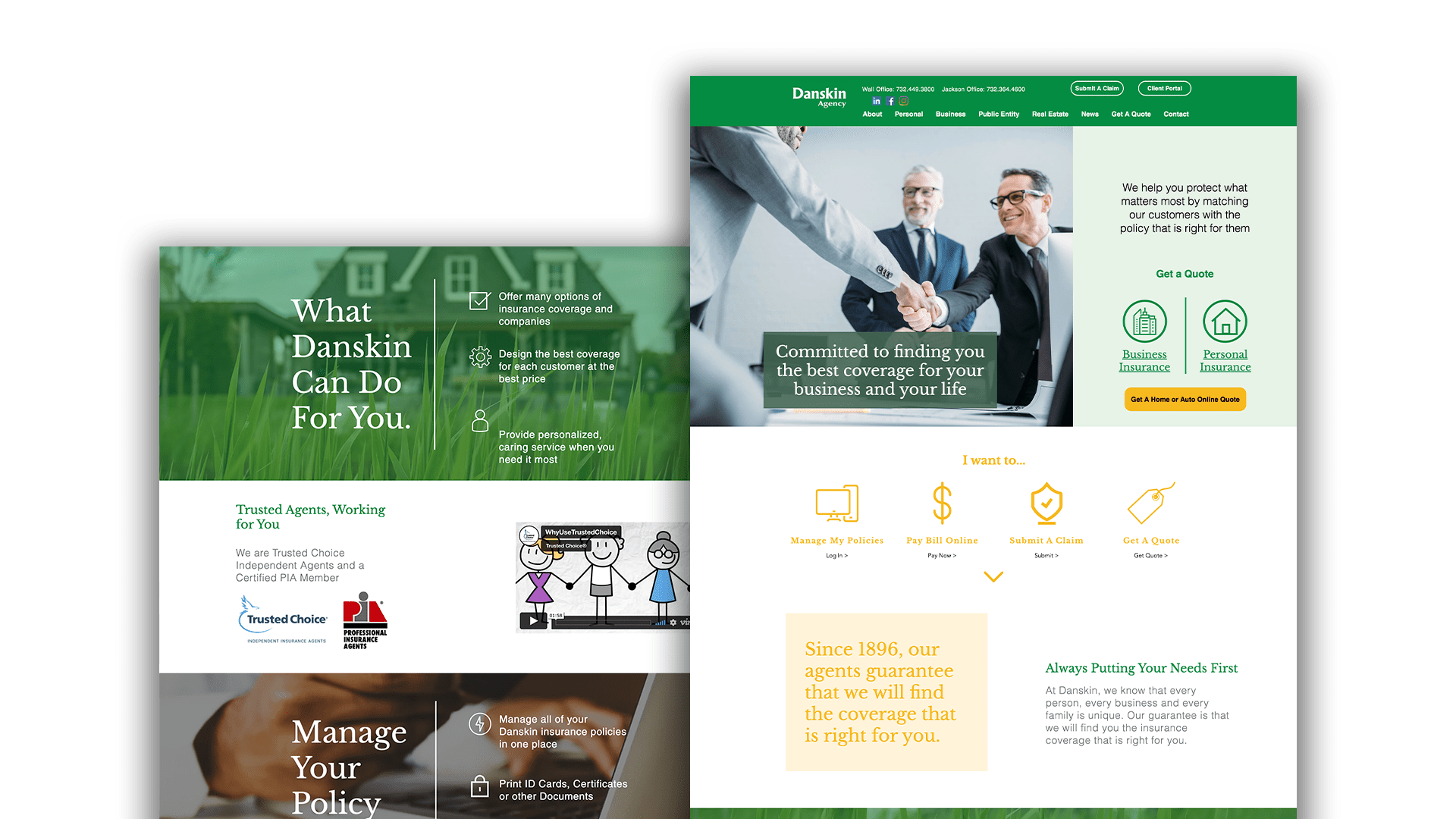 Solution
Creative
The first step of Danskin Agency's rebranding process was taking their existing brand identity and refreshing it with a modern, user-friendly Wix site. The web pages were carefully designed to deliver information in a clear and concise way, breaking down all their insurance offerings in an organized manner with a clean navigation menu. In addition, call to action buttons were sprinkled throughout the entire site, ensuring a positive user experience as viewers have the ability to navigate through the interior pages seamlessly.
Web development
The most important part of designing Danskin Agency's website was creating a user flow that made managing policies easy and accessible through online portals. Features like the various "Get A Quote" forms can now be fully submitted online, allowing the agency to receive information from their potential customers in a more efficient way without having to spend hours on the phone.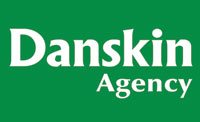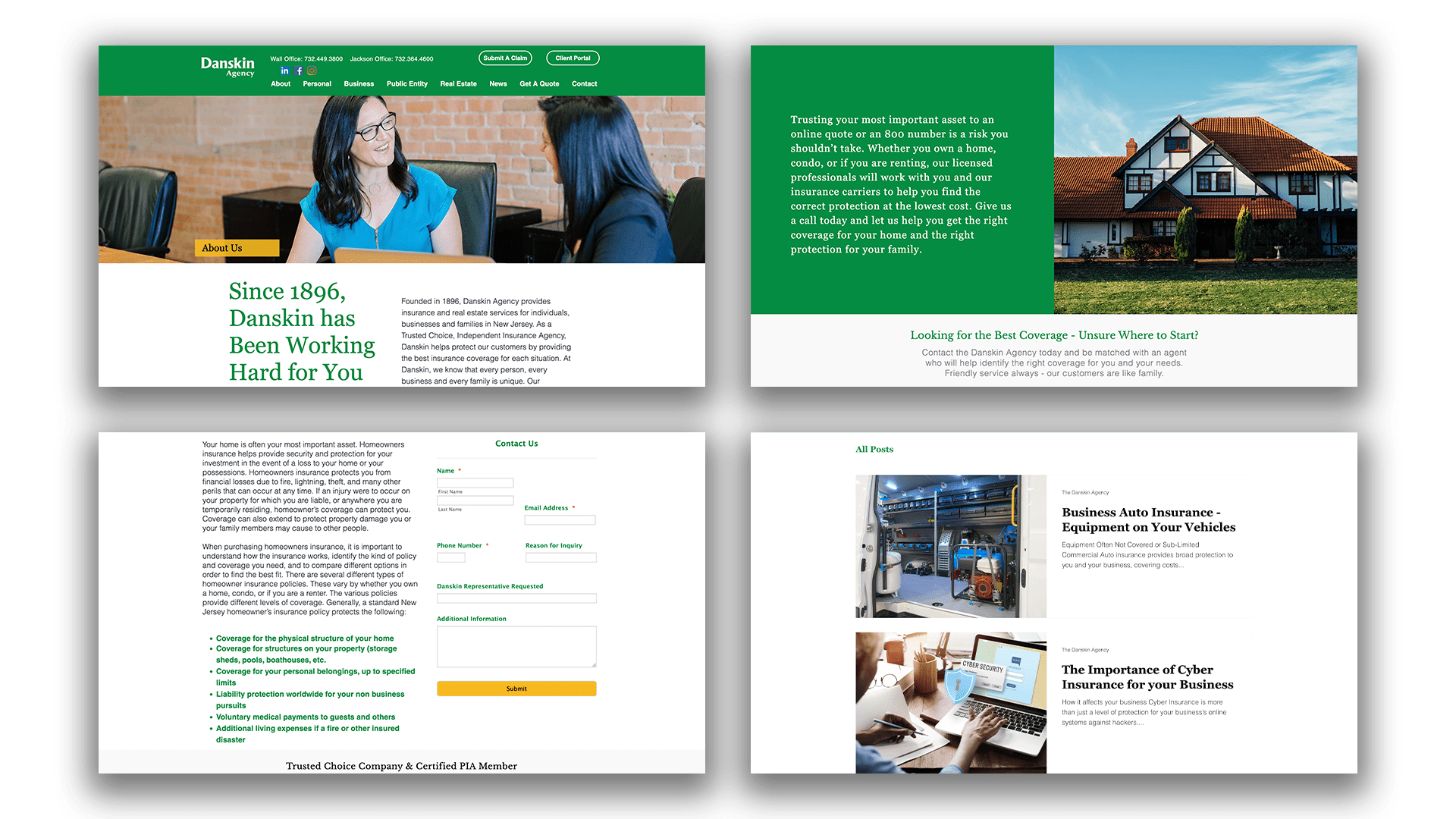 Outcomes
Client finds automated quote form submission process speeds up productivity compared to lengthy, antiquated phone call inquiries
Increased website traffic due to new, highly visible website
User experience has improved with transparent, organized page structure
The Impact
With a brand new user-friendly website, Danskin Agency is able to use their newfound time to better serve their clients. Our team designed and developed over 30 quote submission forms that ultimately allow the end user to navigate and quickly find the answer to their specific insurance-related question. Communication has been made simple for both parties – clients and the agency – while the company's new, fresh look catches the eye of even more potential leads.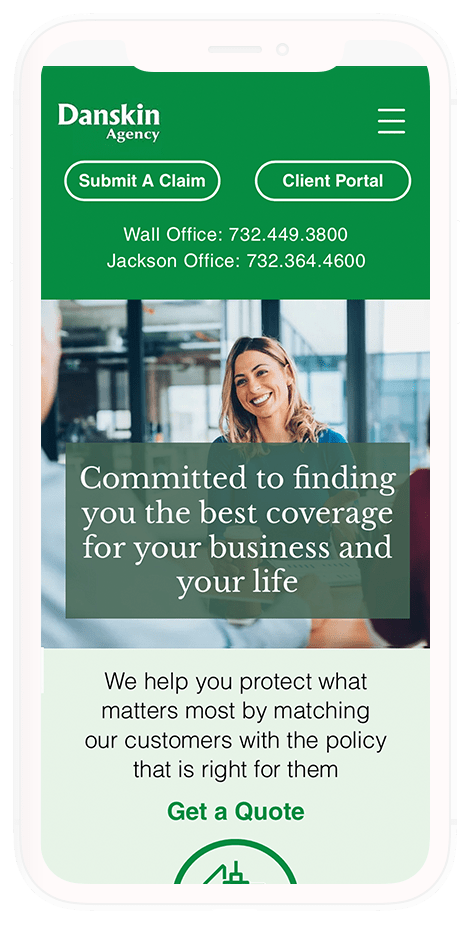 Carefully designed to deliver information in a clear and concise way.