Cunningham Recreation:
CR Studio, Park & Rec Pros
Challenge
Cunningham Recreation (CR), a leading park, recreation, and playground supplier, wanted to utilize its various subsidiaries—namely, Park & Rec Pros—to help different organizations and audiences find affordable, high-quality play and recreation products for any space.
Our team started with a website build that applied SEO best practices and a modern design aesthetic, resulting in a fresh, youthful web presence to match the company's identity and audience. From there, we identified Cunningham Recreation's greatest strengths, which we then amplified via paid search copy, targeted keywords, and content creation. The results were immediate. We charted significant increases in search volume, conversions, and positive user experience reports.
Services
Creative
PPC
SEO
Web development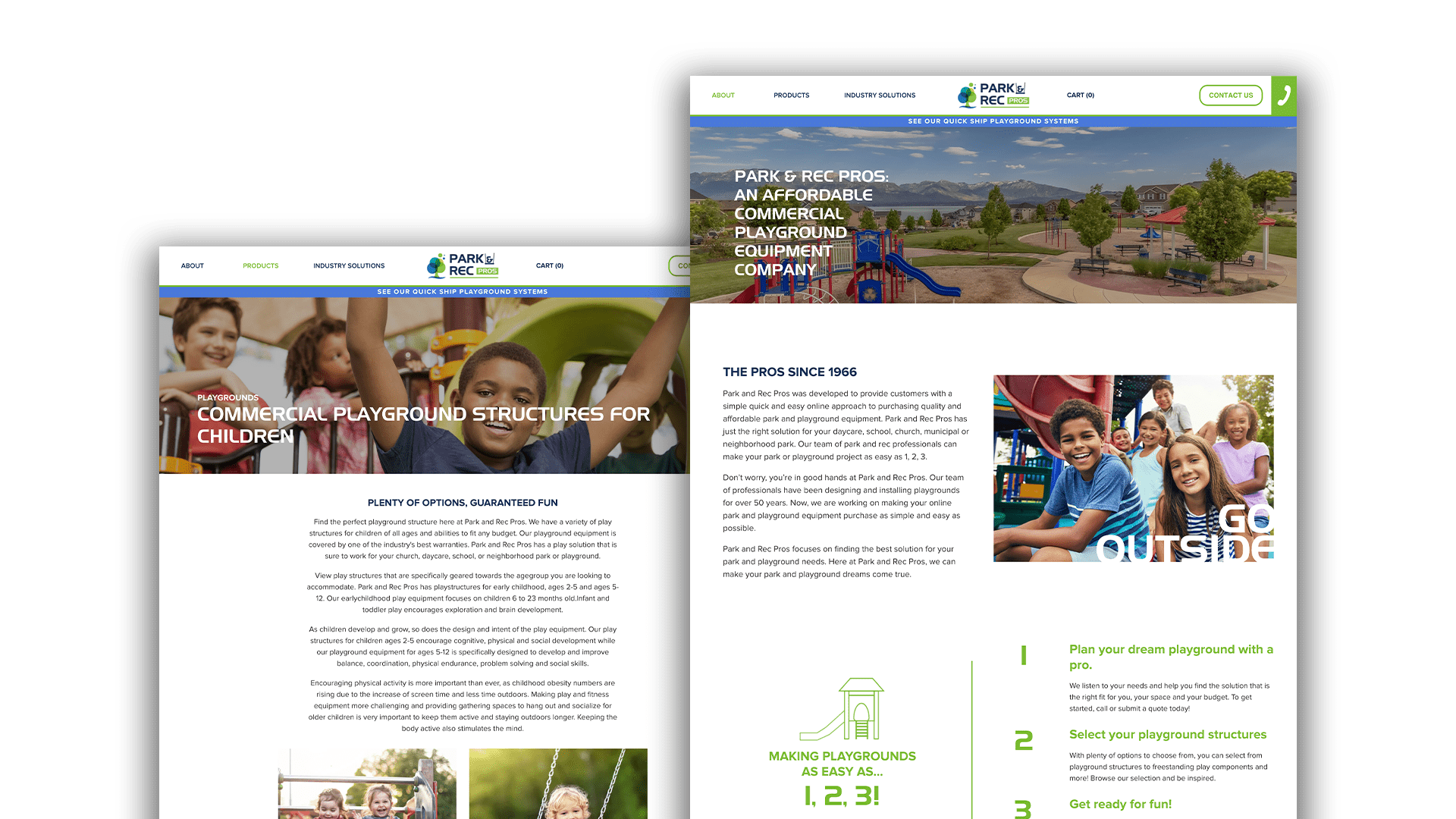 Solution
Creative
Our first task was to create SEO-friendly, mobile-responsive websites for both Park and Rec Pros and the CR Studio Design subsidiaries. We deployed contemporary design and user experience features to transform these websites into virtual storefronts, capable of showcasing and selling the client's various play-related product offerings and services. Maintaining individual and unique brand identities for both branches was key. CR Studio Design needed a more upscale, high-end website to showcase their custom theme builds, as Park and Rec Pros focuses more on affordable playgrounds for all and benefited from a bright and inviting feel to showcase products and capabilities.
PPC 
In order to drive clicks and extend their reach nationwide, we developed and managed a hugely successful Google Ad PPC campaign. In January alone, search volume increased by 14% and spend by 6%. There were 12 conversions with click-through rates up 17% month over month.
SEO
Our team applied important SEO principles to all three CR websites, delivering optimized platforms and ad campaigns that convert. These SEO strategies included voice search optimization, strategic link building for local search, and content creation.
Web Development
We not only designed the Park and Rec Pros and CR Studio Design websites, but we also developed these sites with SEO best practices at the forefront, as well as optimized the site for user experience and site speed. We currently manage web maintenance for all three sites to ensure high-performing platforms that can handle the influx in user traffic.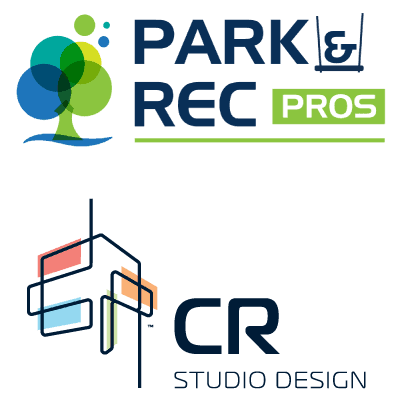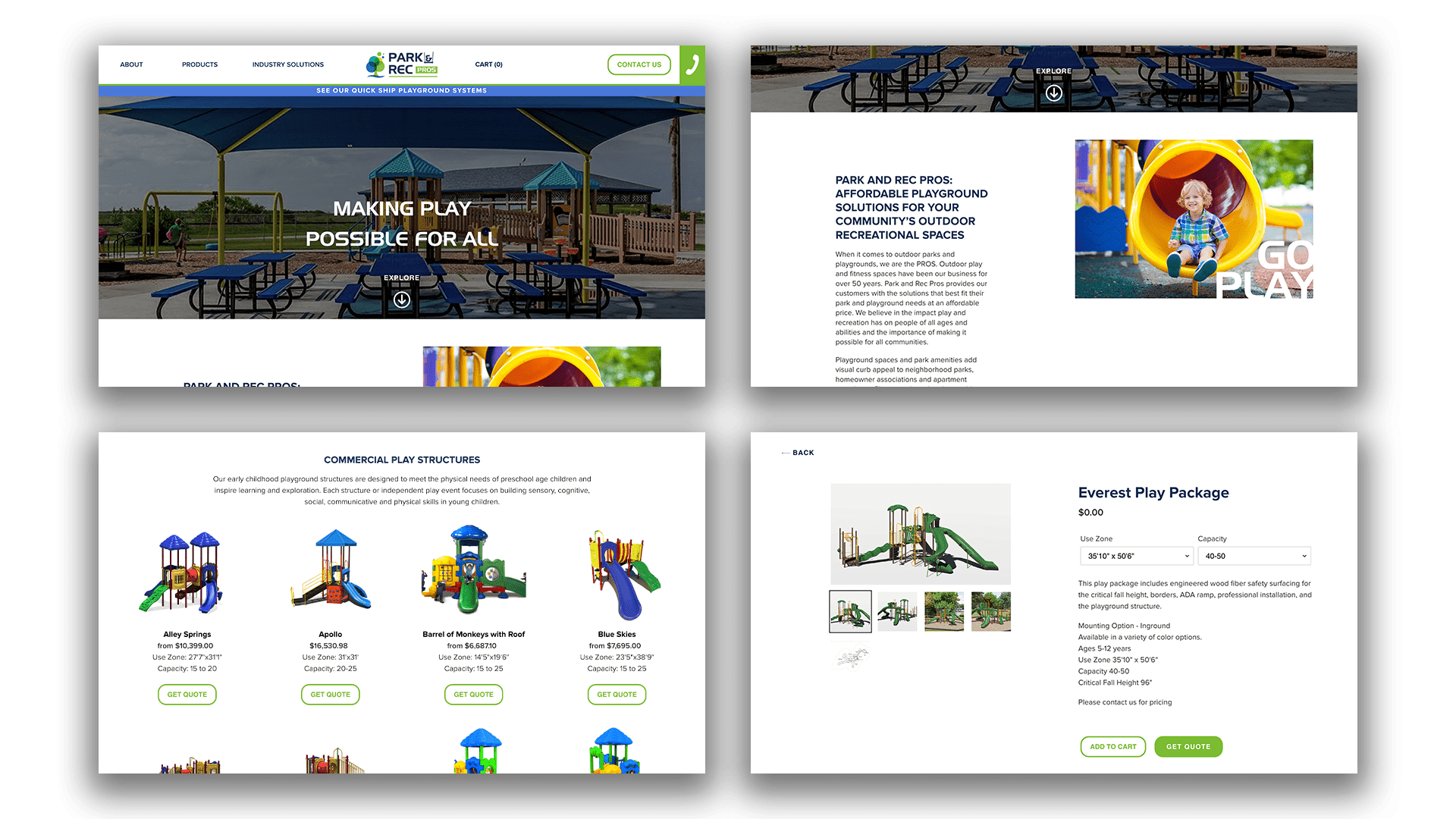 Outcomes
An increase in conversions, the majority of which were high value and high intent
A boost in search volume
Improved user experience across the board
The Impact
Thanks to the Semgeeks team, Cunningham Rec now has three SEO-friendly sites—all of which are tools that the parent company can use to reach the right audience. From there, our PPC ad campaigns helped boost their numbers across every metric, including total impressions, click-through rates, and conversions.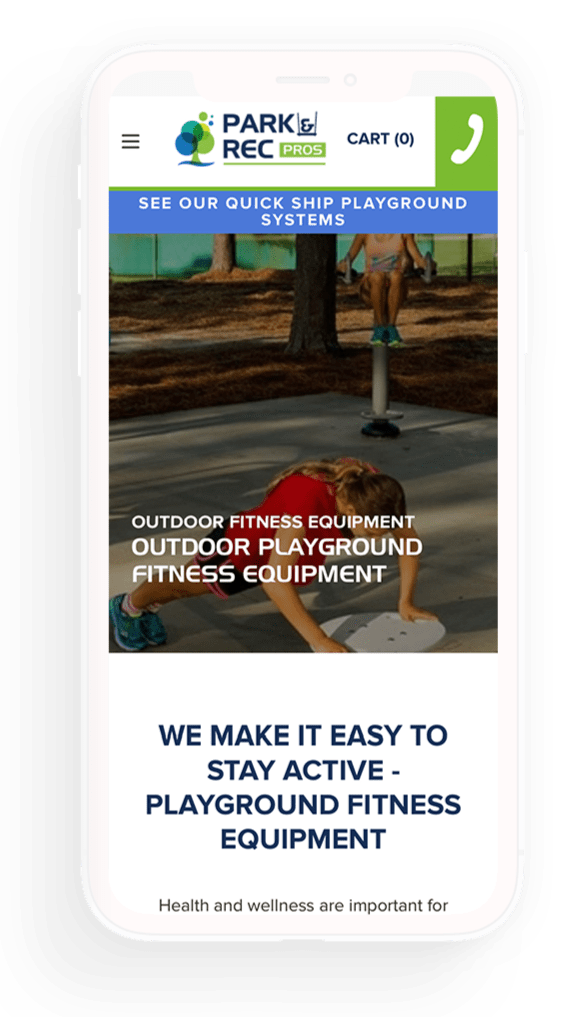 The results were immediate. We charted significant increase in search volume, conversion, and positive user experience reports.