Streamlining the advertising process and spreading the simple lifestyle.
---
iDesign
Challenge
iDesign, formerly Interdesign, conducted most of its business on Amazon. However, its advertising efforts were disorganized and lacked a wide-reaching scale. The internal team managing its Amazon presence was deterred by a complicated user interface. For the first time, the company was moving away from business-to-business sales and toward business-to-consumer sales, and they were unsure of how to create effective campaigns that brought in sales reliably.
Solution
Amazon PPC
Our team actively managed the marketing campaigns on Amazon for iDesign. PPC advertising was implemented and resulted in stable outreach and sales conversion from week to week. Our campaign strategists used bulk campaign uploads to expand the reach of their campaigns and quickly change targeted keywords and audience groups. With their advertisements reaching more people, demand for iDesign products increased. We also established their brand presence off of Amazon with their website. Now they can have direct contact with customers and sell their products without a middleman.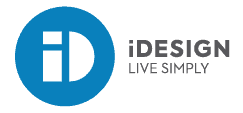 Live simply.
The Impact.
iDesign has an improved brand presence on Amazon, reaching a wider audience of potential customers with more organized advertising efforts. By leveraging their more effective campaigns, they convert more sales of their wide range of products, providing revenue on a consistent basis. With our assistance, their transition from B2B sales to B2C sales was easy and painless.