B2B marketing first gained traction after the Wall Street Crash in 1929. The buying habits of the average consumer shifted significantly after the Great Depression. Consumers had little money to spend, making competition incredibly fierce for businesses. The shift in buying habits moved up to industrial buyers as well.
Also, before this period, there was very little market research in the field of industrial marketing. Data was especially important in these early years, as buyers were few and competition intense. Ever since then, B2B marketing has been growing in importance. So much so that in 2019, the B2B digital ad spend in America stood at a whopping $6.08 billion.
But to have an efficient B2B strategy, being on top of the latest trends is vital. So, here are the B2B manufacturing marketing trends that are likely to rule in 2021.
Account Based Marketing
B2B manufacturers could experience extraordinarily complex buying environments. They often face long sales cycles, high value transactions, and complex distributor and channel relationships. In such environments, the traditional outbound and inbound marketing strategy may not perform as well. But the case is different for account-based marketing or ABM.
ABM is a business marketing strategy in which the resources are concentrated on a set of high value target accounts. In this, personalized campaigns are used to engage each client. The marketing message is created, based on the perceived needs and attributes of the account. This results in shorter sales cycles, fewer wasted resources, and a clearer ROI. With so many benefits, it is hard for ABM to not be more widely used in 2021.
Content Marketing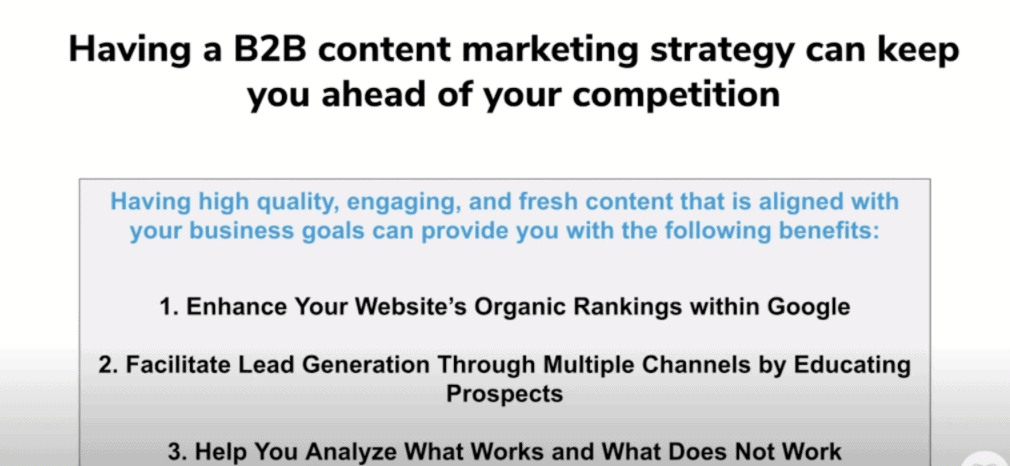 A trend that is expected to continue to hold sway in 2021 is content marketing. Content marketing can help you find new business leads, improve your search engine ranking and discovery, and boost customer retention. To create great B2B content, it is vital to understand the habits, challenges, and processes of your potential customers.

Video marketing is already a big deal. In fact, in 2019, 83% of the video marketers said that their lead generation was boosted with the help of videos. Additionally, 89% of video marketers said that the ROI with videos was significant. So, the trend is only expected to get bigger in 2021. Video is an engaging way of providing vast quantities of information to the consumer. In fact, our brain can process visuals 60,000 times faster than text. Videos are also great for SEO purposes.
B2B manufacturers have a wide range of options with videos. They can create testimonials, brand videos, case studies, field solutions or use cases, demos, and culture videos. When creating videos, try to be short, on point, and have a strong CTA.
You can then create content that makes their jobs easier. For instance, in the defense industry, buyers may be concerned about incomplete quotes and counterfeit parts. You can address these fears by creating a page with your product data details, performance curves, and sizing dimensions.
Apart from these, email marketing and personalization are other B2B manufacturing marketing trends expected to dominate in 2021.