Every member of our team at Semgeeks is handpicked for their proven creativity, problem-solving abilities, and passion for helping businesses grow through the planning and implementation of effective digital strategies. While we do what we do because we love it, it is always exciting to receive recognition for our hard work.
This year, we are proud to announce that we are once again honored to be named a Top 1000 Global Company by Clutch. This achievement represents more than just our team's dedication to every project, it also requires our company to pass through an in-depth quality analysis that puts us in the top 1% of the companies that Clutch represents.
Clutch is a B2B online market research firm that represents over 160,000 different service providers that are based in over 347 countries. This award truly represents the best of the best in the global marketplace.
Even more importantly, this award gives us a chance to thank our clients for their efforts to make our company stand out. The Clutch 1000 List is curated through the use of one-on-one interviews with our clients that cover essential topics, such as what they consider the value of the returns on investment they placed in our services.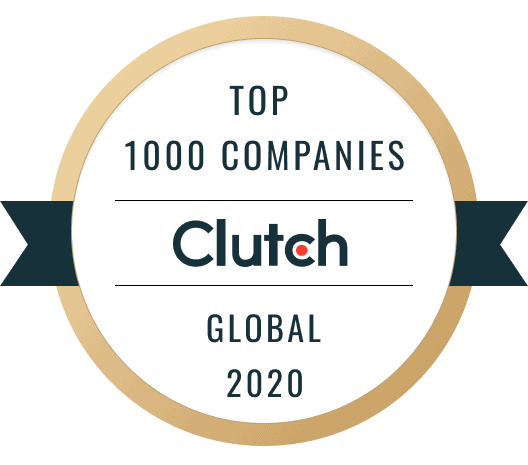 Our clients also vouched for the quality of the services that we provided along with our ability to adhere to timelines. We are proud to say that after the thorough vetting process, our company has earned a 4.9 out of 5 stars ranking. We couldn't do it without our whole team working together to offer our clients a full-service package that includes options for social media management and web development along with customized content and email marketing.
We also couldn't do a thing without our clients' continued partnerships with our business and positive reviews of our services.
"We are so thankful to our clients who not only allow us to continue to bolster their company's success through custom-developed digital marketing strategies, but that also take the time to vouch for the effectiveness of our services." – Dominick Ricigliano, Director of Business Development
Life at Semgeeks just keeps getting better. On top of spending our days collaborating with the top talent in our industry, we are also filled with gratitude for the opportunity to receive recognition from a highly respected platform. As we move forward into the new year, we can't wait to continue helping our clients find innovative ways to enhance the impact of their digital marketing strategies.