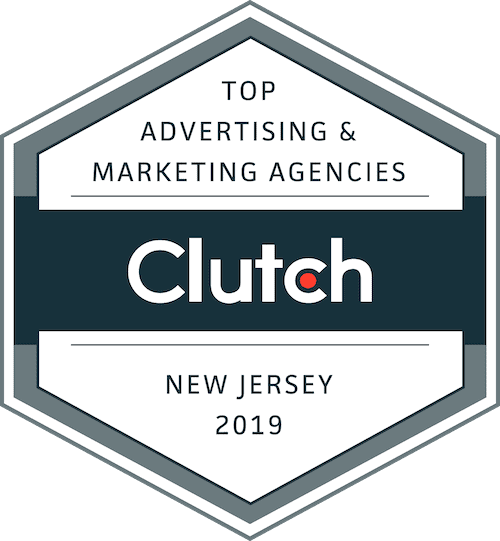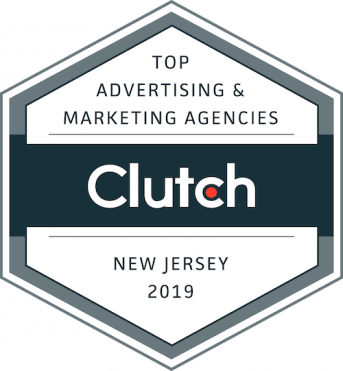 Semgeeks, a digital marketing agency located in the heart of the Jersey Shore, prides themselves on their innovative ideas, technical expertise, and total dedication. From business start-ups to big corporations, they help businesses develop multichannel digital strategies that garner success. Fueled by data and creativity, Semgeeks seeks to fully understand how their client monetizes their business. From that, they develop a fully optimized digital marketing strategy that will position the client at the top of the consumer's mind. As a result of Semgeeks' hard work, Clutch has awarded them the 2019 Clutch Leader Award for advertising and marketing agencies in New Jersey. 
Clutch is a start-up that has developed a process to rate and rank top firms across a wide variety of industries. After analyzing industry data and conducting in-depth client interviews, Clutch is able to award a rating for each company. Semgeeks currently holds a 5.0 rating due to their ability to continually exceed client expectations. Below, we have featured a preview of the verified reviews on Semgeeks' profile.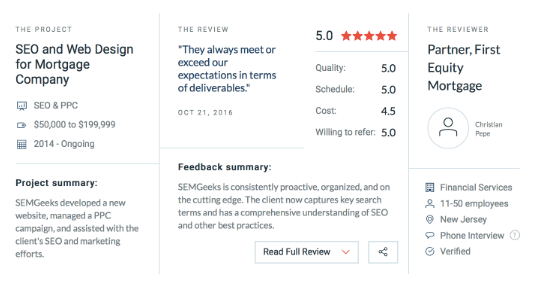 The Semgeeks team is very proud to be recognized as a leader within the marketing industry and looks forward to continuing their success with their partners as well as growing their network. 
"Semgeeks is incredibly honored to be named a Clutch Leader. It is always a treat when your hard work gets noticed! This is a great platform that connects agencies and the industry, allowing us to set the bar high for our colleagues and clients. We are grateful to be noted as an agency that delivers and to be named among many other high-quality firms. Thank you, Clutch!" – Business Development Strategist of Semgeeks.
If you are interested in Semgeeks' services, contact them today!