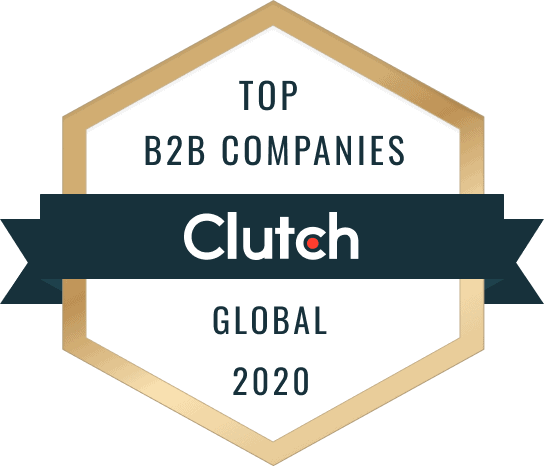 A Look Back at The Challenges, and Perseverance of 2020
Looking back, we can say that 2020 wasn't all that bad for the Semgeeks team. Although the pandemic kept us on our toes for most of the year, our team was ready to meet every challenge. Like other companies, we've had to adjust our strategies to meet changes in the global marketplace.
Yet, each member of our team continued to shine – whether they were working on designing a brand new website for a client or helping a company rebrand with a comprehensive social media campaign. Throughout the past year, it was amazing to watch as some of the most creative minds in the world worked together to develop solutions that help our clients expand their reach.
At this time, we knew that we were challenging ourselves to always give our clients the most creative and impactful digital marketing plans, and now we have the achievement to prove it.
Semgeeks Digital Marketing Honored
We are excited to announce that Clutch has named Semgeeks a Global 2020 Top B2B Company. This award is highly revered in our industry, and it is honestly hard to come by. Clutch is known as being the main online B2B market research firm that businesses all over the world use to identify the best companies to work with for their projects.
With over 160,000 different service providers that cover nearly 350 different countries, receiving this award is a true honor that lets us know we are doing things right.
Continuing Our Highest of Standards
While we are excited to receive this award, we also view this as a moment to step up and make sure that we continue to lead the way when it comes to upholding high industry standards. The feedback that we receive from Clutch's market research analysis reports gives us insight into how we can follow our own advice of starting digital trends rather than following them.
"Being a trailblazer in a world where digital marketing carries a higher level of influence than ever before makes it possible for us to help every client leverage their brand and meet their targets." – Dominick Ricigliano, Director of Business Development
To Our Digital Marketing Clients
We especially want to thank our clients for their participation in the Clutch quality analysis process. Every answer that you give during your one-on-one interviews demonstrates the value that we bring to your businesses. We take all of the information gleaned from Clutch's reports to refine our strategies as needed to keep meeting our goals of being one of the top digital marketing agencies in the world.
At the beginning of each year, our team gets together to reflect upon our past accomplishments and develop innovative strategies that help us to deliver even higher quality services to our clients. We use the information that you so generously give to make that happen.
With fewer in-person events predicted to take place this year, having a solid digital sales strategy is critical for making sure that every one of our clients enjoys success. We are excited to receive this award and look forward to using this achievement to drive our momentum for making 2021 the best year yet.