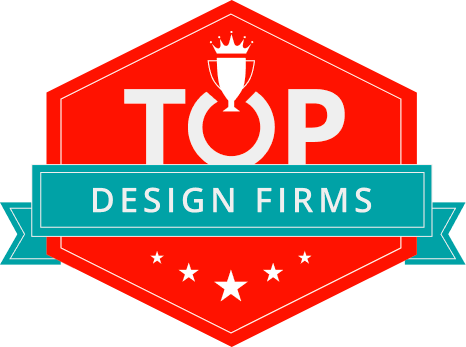 We at Semgeeks, seek to understand your digital structure and framework alongside your operational practice, and the solutions required in the long and short term. Our sweet spot lies in understanding how our clients monetize either their brand or service. From that, we create impactful strategies that further enhance their digital landscape. 
Our team is beaming to announce our latest partnership with the newest B2B site on the block, Top Design Firms, for their inaugural launch this 2021!
Top Design Firms is a B2B resource site brought by the makers of Clutch. The site is created to help buyers and providers in the design, development, creative, and marketing spaces. Top Design Firms gathers insightful data relating to countless service providers in order to help showcase the best of the best.
It is our absolute pleasure to share that we've been featured as one of the top 100 web design companies in New York City! The Top Design Firms' page shows our work and case studies, helping open more opportunities for our team. We are thankful to Top Design Firms and their team for this wonderful partnership.
"Semgeeks is incredibly honored to be named as a leader on Top Design Firms! This is a great platform that connects agencies and the industry, allowing us to set the bar high for our colleagues and clients. We are grateful to be noted as a firm that delivers and to be named among many other high-quality firms. Thank you, TDF!" 
— Nicole Krosnowski, Lead Designer
Interested in teaming up with Top Design Firms? You can also rank highly on the platform. Their team analyzes countless service providers to determine the top players from different industries and locations. Factors such as client reviews, social media presence, and market dominance help companies get listed on the site.
For context, Semgeeks is humbled to have 17 phenomenal client reviews on Clutch! See what our clients think about us:

"Overall, their communication was the most impressive. I was able to voice my opinion, feel heard, and have my concerns resolved." 
                                                           — Owner, 40 Dreams Catering

"The Semgeeks team is full of nice people who are level-headed and don't try to do the dog and pony show with me. They're sincere, authentic, and transparent."
                                                       — Marketing Director, Woodhaven Lumber & Millwork
As we move forward, we are excited to welcome new projects and take on challenges with our clients. Want to work with a team of award-winning geeks? Call us at Semgeeks and let's get down to business.