Since the inception of marketing, ideas and intuition have driven the field. In the past, customer surveys were expensive to collect and often were not representative of the average consumer. Digital tools have made data easier to gather, and today, marketing is increasingly reliant on data. The tools used, who is managing the data, and which metrics new marketers need to know have changed.
Why the Numbers Matter
Data trends are vital to marketing. The better your business can identify how your demographics respond to your advertising, the more efficient your marketing budget. Analytics, trends, predictive tools, and testing are now the chief drivers of internet advertising. The foundation of all these tools is mathematics.
Every marketing expert will tell you the tools you need to be successful vary from industry to target markets. No correct method exists. These techniques need tweaking based on historical precedents. As math skills become increasingly important, ad agencies are beginning to realize there is a sizable gap between college graduates who have studied marketing and the statistical and data analysis tools required to succeed. Digital marketing jobs rely on quantitative and technical skills that are not being taught in undergraduate institutions.
Even more telling, many ad agencies have been slow to keep up with the changes. Most marketing companies have typically targeted creative individuals with "idea people." The companies more attuned with modern needs have developed in-house training programs and co-op positions for college students to cultivate the skills necessary to succeed.
The Metrics that Matter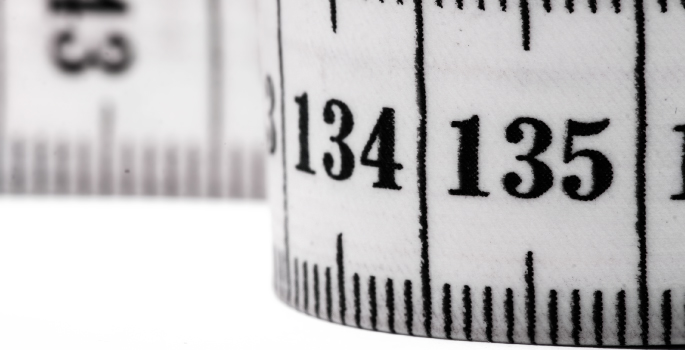 While the tools required may vary company to company, the most important metrics tend to remain the same. These elements are very important to understand before implementing tools:
CAC. Customer Acquisition Costs determine the amount required to land new customers and clients over a period of time. CAC is calculated by adding up the amount spent on advertising, manpower costs of your marketing and sales teams, commission, bonuses, administrative overhead costs, and software license costs. This amount is divided by the number of new customers landed in any given period. For instance, if you spend $500,000 in a quarter and obtain 3,500 new clients, your monthly CAC is [500,000 / (3,500 x 3)] = $47.62.
LTV: CAC. Many companies need to factor in customer subscriptions, repeat purchases, and the percent of consumers lost to competition. LTV stands for "Lifetime Value." A higher ratio between LTV and CAC means your sales and marketing teams have excellent ROI. The general rule of thumb is that 3:1 is the minimum threshold for effective company growth. If this ratio becomes too high, however, you may be underspending on sales and advertising. If this is the case, you could probably increase your budgets for a greater piece of the market pie.
Time to Payback. This metric is also tied to CAC. This metric is found by dividing CAC by margin-adjusted revenue for new customers. Time to Payback tells you how long it will take to recoup the original expense of landing new customers.
Market-Originated Customer Percent. This analyzes how much your business is driven by marketing. This is becoming increasingly important in the digital age. It is vital for modern marketers to separate "traditional" forms of advertising (salesmen, cold calls, radio and television ads, etc.) from digital advertising and word-of-mouth sales.
This metric is a ratio between the number of new customers received in a given time period and how those customers discovered your business. An important related metric, Market-Influenced Customer Percent, takes into account the influence marketing and sales had on customers through effective persuasion, information, event marketing, and closing.
NPS. Net Promoter Score measures customer loyalty. This is a newer metric, employed by the best digital marketing agencies, like HubSpot. Social media is increasingly becoming a central focus of advertising campaigns, and assessing customer happiness and their likelihood to recommend a product or service is telling of a company's chance to be referenced on Facebook and Twitter.
Tools for Maximizing Your Digital Arithmetic
These are the tools, software, and other methods that can be employed by marketers to improve their company efficacy.
Fractional Attribution. Fractional Attribution is software that not only tracks the above sales metrics, but vigorously follows customers through every stage of the buying process. The program starts with page hits, e-book downloads, and blog reads, and continues all the way down the sales funnel to the close. As buyers become more and more multi-channel, this software allows marketers to give appropriate consideration to every tool employed to guide consumers.
As Entire Marketing OS. One of the most incredible marketing tools is a comprehensive operating system called TerminalOne. This automates most of the processes required by marketers. All you need to do is enter your data into the various software packages included in this OS, and the computation is completed for you. It includes analytics tools, delivery and data management, and a host of cross-media platform tools.
Specialized Technologies. By "specialized" we mean industry-specific. The number of supported industries in marketing metrics software now encompasses virtually all of them, including creative field and utility companies. New software packages have been released for the infamously fickle fans of different media groups. Music makers have software that allow marketers to test fans of music based on how long they let a track play in the background and how many songs they listened to.
Player Analytics is a new program by Google that is built specifically for tracking metrics in the video game industry. Other specialized players include MediaMath, Conversant, Teradata, HP, DataXu, and others. These marketing tools have a carved niche, like Infor, which is specifically used to track call-center metrics and enterprise workflow management space.
Analytics. The most popular analytical tool is Google Analytics. They provide digital marketers with tons of data used for tracking website traffic, page hits, time spent on pages, demographic information, and buyer information. You can see who visits your site, why, where they come from, what they seek, user retention rate, purchase rate, and more.
Google Experiments also allows marketers to test different landing pages, blog posts, and customer-specific content for consumer efficacy, so budgets can be tailored toward your target market. Other marketing research software is out there, too. Decision Analyst STATS is a tool built for marketers, by marketers. DA STATS is also free.
Statistical Freeware. These software packages are better used by small companies or individual consultants, as freeware is less compatible with most in-house networks. This website lists a host of excellent freeware tools for various statistical analyses for most tech-focused industries.
Crowdsourcing. Many brands are becoming increasingly reliant on the incredible power of crowdsourcing. Personalized content is expected by internet users, and there is no better way to tailor your marketing campaign than to have the public involved. Marketers have found novel ways to pick the consumers' brains in a way that appears to be casual, online conversation, all the while gathering valuable data and ideas.