Storytelling has long been an effective marketing tool that works across a broad range of industries. While throwing in a few statistics will help to bolster your claims in any persuasive piece, stories tend to be remembered 22 times more often than standalone facts. Alumni stories in higher education help to generate an emotional response in prospective students and their families that they'll remember long after they visit your institution's website or social media pages.
Finding the right alumni stories to represent your institution's goals requires some careful planning, but they make all the difference in the world for demonstrating the value of attending your school. Knowing how to leverage alumni experiences can also dramatically impact enrollment rates while also providing additional benefits that go beyond attracting new students to your academic programs.
Recognizing the Impact of Alumni Stories
Over half of all undergraduates are first-generation prospective students. Without parents who have gone to college, many of these students depend upon hearing the experiences of people outside of their family to make their decisions about which school to attend.
Reading or hearing about success stories in education inspires students to enroll in the academic program of their dreams. Sharing stories that come from relatable sources also helps prospective students see themselves attending your higher education institution. When they see that an alumni has made great strides in their career, your target audience gains a greater understanding of the value of education.
Identifying and Selecting Effective Alumni Stories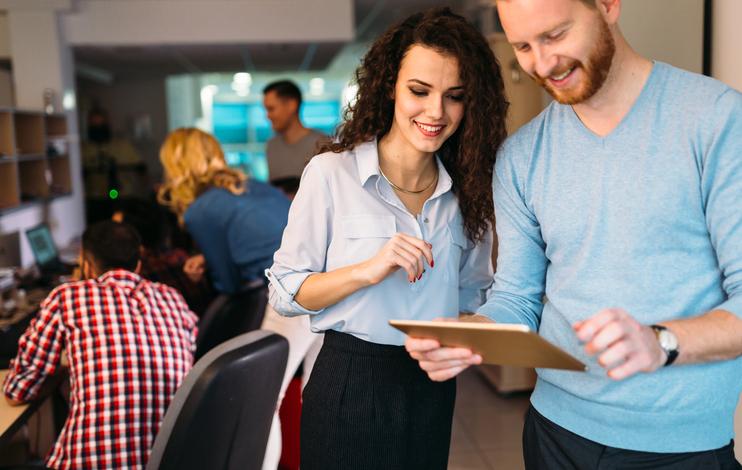 Making sure that there is diversity in alumni narratives is crucial for making sure that students feel a connection to the stories. Ideal alumni ambassadors should have made notable successes in their careers that resonate with your higher institution's goals. You'll also want to showcase alumni that come from diverse and unique backgrounds that stand out to the viewer.
Crafting Compelling Alumni Narratives
Keeping prospective students interested in alumni stories is as easy as using traditional storytelling techniques. Instead of listing a bunch of dates and someone's employment history, it's better to go deeper by creating a story arch that shows the alumni's movement from an early student to their current position.
Sharing stories of their hardships and how they overcame them can further generate the desired emotional response in prospective students that helps them see how they could achieve success, too. For example, Harvard University creates a compelling alumni story regarding Shafiq Khan by beginning with an explanation of a challenge that drove him to use what he learned in his higher education to make a worldwide impact on global illiteracy.
Utilizing Various Platforms
Similar to other higher education marketing techniques, you'll want to share alumni stories across a wide variety of channels. Creating a section for alumni highlights on your institution's website is an effective way to reach prospective, current and past students at the same time.
As you plan to share stories from your institution's alumni, you'll also want to keep in mind that the current younger generations rely on social media for a large portion of their news. Creating video testimonials that you can share on social media pages makes a strong impression on younger members of the target audience.
Measuring the Impact
Tracking and measuring the success of any new marketing campaign is critical for helping your institution know where to invest its time and money. Website analytics can shed insight into how recently released stories or page updates influence web traffic. You'll also want to make sure to work with an agency that can help to track social media engagement and other metrics that influence the next steps in the marketing plan.
Building Alumni Engagement
Institutional branding involves emphasizing the long-term benefits of attending an academic program. Today's past and present students want to know that they can lean on a network of support for building their careers. The University of Notre Dame is one institution that builds alumni engagement by showcasing stories along with facts that include being among the top 3 schools in alumni satisfaction ratings. Utilizing networking events and encouraging feedback from alumni helps to keep them engaged, which can also improve donor rates.
Addressing Common Challenges
Working with alumni ambassadors comes with a few challenges, but each is easily overcome with proper care. Privacy is one of the biggest concerns, which is not a setback when you reach out to alumni and request permission to share their success stories. Since around half of all alumni are willing to share their stories, your marketing team is likely to find an array of diverse and willing participants in a storytelling campaign.
Success Stories In Higher Education
Colleges and universities that choose to leverage alumni narratives tend to enjoy higher enrollment rates awhile also retaining a vast network of former students that continue to contribute to the community. Penn State University holds one of the largest alumni associations with over 673,800 members, and former students enjoy perks that accompany their decision to mentor new students that strengthens the institution as a whole.
Including positive testimonials from students and alumni further helps to create strong branding that resonates throughout the academic community. People naturally want to be a part of successful groups, which helps to bolster your student population.
The Future of Alumni Storytelling
As technology continues to improve, you can expect to see more use of alumni stories being spread throughout new and changing platforms. Adding new stories to your website or sharing a recent grad's success helps to keep your institution's brand relevant. With more people carefully weighing the cost of their education with the benefits, emphasizing how your higher education program contributes to success will continue to be a major benefit for recruiting new students.
Turn Alumni Storytelling Into Higher Enrollment Rates
The alumni impact on enrollment is substantial, but it takes carefully curated and crafted stories to make the biggest impression on prospective students. Make sure that your alumni stories represent the best that your higher education institution has to offer by partnering with a digital marketing agency that knows how to showcase your educational program to achieve the highest level of results.
Similar to your higher education institution's alumni network, our team has a proven track record of success. Reach out today to let us start turning your past students' experiences into tools that drive higher enrollment rates that lead to even more exciting alumni stories to share in the future.