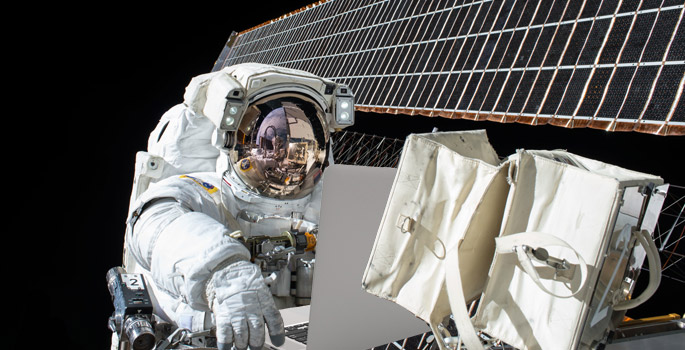 The Infinite Scroll
Have you been thinking about implementing long scrolling into your design? If so, the time for long scrolling is now.
Long scrolling isn't anything new, but it's becoming more common lately, and for good reason. You've probably come across a handful of sites that have you engaged using single pages and infinite scrolling. These designs place all of the information you need at your fingertips without having to jump from page to page or dig through long menus of options.
There's another element of infinite scrolling that can't be overlooked: conversions. Yes, long scrolling pages increase conversion rates. And that, my friend, is never a bad thing.
In this post, we'll cover the characteristics that make long scrolling ideal for modern websites.
Smaller Screen Sizes
People are doing more with their mobile devices, and because of this, websites need to support the mobile experience. Smaller screen sizes limit the amount of information that can fit on the screen, so scrolling becomes necessary.
The good news is that scrolling on mobile devices is like second nature. Users don't mind it at all. In fact, they prefer it because it makes the site feel fluid and intuitive, and it provides them with immediate gratification. Also, scrolling on a single page is much more enjoyable than tapping through individual pages. Even that small break in loading times is enough to dampen the user experience.
Storytelling Capabilities
Infinite scrolling is helpful when telling a story, something that brands are doing more often as they look to strengthen the emotional bond they have with their customers. Long scrolling offers endless opportunities for storytelling that a page-by-page experience can't compare to. It's like listening to those old-school stories on tape and having to wait a minute for the page to turn. That, "Ding! It's time to turn the page!" really killed the story.
The infinite scroll has allowed brands to tell stories that are engaging and insightful. Users have more control over pacing, and they have more opportunity to become fully immersed in the story without the need to stop for load times between pages. Additionally, long scrolling allows for the highly popular parallax scrolling and scroll-activated animations, which can give a story a playful or interactive feel.
Below the Fold Information
At one point in time, scrolling was considered taboo. It was believed that people didn't like to scroll through pages because it required work (the lifting of a finger, that is). That's why the whole "above the fold" rule was thrown out to designers and marketers alike: put all important information above the fold because users weren't going to bother scrolling if they weren't engaged.
When CSS and Javascript opened up new options and advancements, sites like Facebook and Twitter ignored this advice and instead served up single-page sites. Since then, single-page sites have become widely popular and broke the myth that people don't enjoy scrolling. Studies have confirmed this as well, as one study points out that 66 percent of a user's attention is spent below the fold.
The case for below the fold content is growing stronger thanks to high speed internet available in more places than ever before. Scrolling just feel right; it's the natural thing to do when you land on a website.
Final Thoughts
Let's recap what infinite scrolling can bring to your website: a better mobile experience, more options for storytelling and seamless navigation. Using long scrolling, you can encourage visitors to stay on your page longer, interact with your brand and enjoy the experience you intend to provide. This increases conversion rates and brings in quality leads.
As long as screen sizes stay small, long scrolling will remain popular. There's just no other practical way to provide users with a good user experience, aside from cramming all information onto a tiny screen. (Don't do this.) Rather than having users jump from one page to the next, long scrolling allows you to provide them with a lightweight, intuitive experience that feels natural.