There's no denying the power of social media for brands; however, for every brand that experiences success, there are a dozen more that can't seem to find any traction. So many brands fail on social media because they don't know how to organically build communities without paying for "likes" and "followers."
And then you have the group in the middle – the brands that have moderate success with one social network, but can't seem to expand that influence to other networks. Well, the good news is that there's an effective solution for brands in any stage of social evolution and it's called cross promoting.
Cross promoting is an incredibly useful tool when used appropriately. The idea behind it is simple: use content posted on one social network or profile in order to promote another. It's not an easy skill to master, but once implemented, it creates deeper user engagement, wider brand exposure, and increased blog traffic. If you're looking to add cross promoting to your marketing toolbox, consider the following ideas.
Integrate Social Links Throughout Your Facebook Page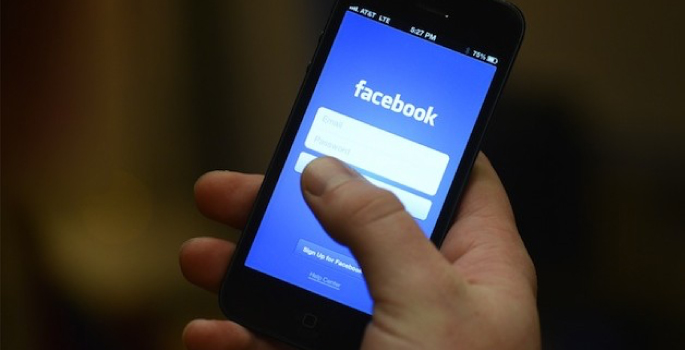 Facebook is by far the most used social network, making it the best place to begin your cross promotion strategy. There are several hidden gems that you can use to promote multiple social platforms without being too obvious about it.
About Section: For starters, begin by adding links to all of your other social platforms in the "About" section of your company page. There is plenty of room in the "Short Description" section to drop a little "Follow My Company on Pinterest," and paste the link.
Cover Photo: It's also considered a best practice to utilize your cover photo description. When a consumer clicks on the photo, they'll see the full description. Why not throw in a few links to Twitter, Google +, Pinterest, and more?
Custom Tab: Also include custom tabs for the various social networks you use. Third party marketers, like Tabsite, Woobox, and ShortStack create these tab apps as an easy way for you to connect Facebook to your other social sites. When integrated, they'll appear on the left sidebar, and they come with a custom thumbnail that emphasizes your company.
Albums: Last, but not least, create a social media album in the photos tab of your Facebook page. Use icons from your other social channels, including your blog, and link those icons to the networks. This offers a more visually catching way to get consumers to visit your other websites. Share it when you first make the album, and then share it every few months, or so, to remind users of your vast social presence.
Create Social Motivators
What are social motivators? Generally, they come in the form of free or discounted items that get users to engage on your social pages. For example, you might offer a free download or a package giveaway for five lucky users who tweet your Facebook post on Twitter. The kinds of motivators and incentives you use will depend on your specific products and services, and it can be an infinitely easier way to spread your audience reach.
Tie In Reviews and Testimonials
User generated content in the form of online reviews is extremely important for influencing your social community. Eighty percent of consumers use word of mouth and social advice to influence their purchasing decisions, after all.
Ask your satisfied customers to leave their reviews and testimonials on multiple social platforms. Of course, it's bad form to incentivize your reviewers, but it's a good idea to consistently ask your most satisfied customers if they would be willing to write a review or share their testimonial on a social network.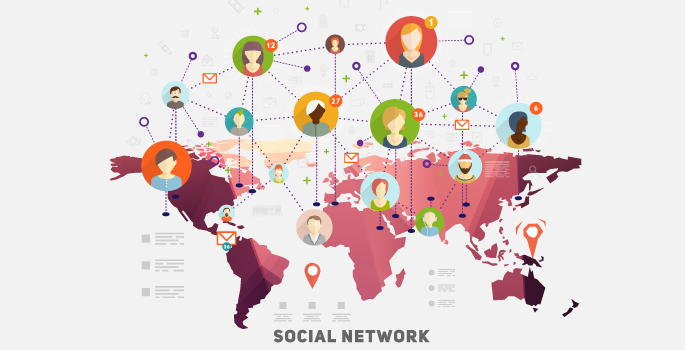 Cross-Share Content
The goal of cross-sharing content across multiple Facebook channels is not to drive traffic to your blog post or homepage. It's meant to direct attention to other social profiles and pages. If you integrate your other social profiles into each channel you use, it's easy to simply change the destination of your content when you want to share something on Twitter that you've already posted on Facebook, for example.
It takes a solid strategy to repost content without leaving your followers in a repetitive cloud of dust. If you have several consumers that follow you on all of your social entities, the same content posted every day on each of your pages gets old fast. Cross-sharing content should only be done occasionally, and a note or other spin that makes the content look fresh and new should accompany it.
Social Automation
A little automation within social sharing can go a long way. Seriously, it can reach a lot of people. In this sense, automation refers to the ability to post content to multiple social networks when posting the original content.
There are a couple of ways you can automate your shared content. First, you can use tools like Buffer, Shareist, Hootsuite, and Sprout Social to create your post and share it to social sites you select.
You can also send all Twitter posts to Facebook. It's better to share Twitter posts to Facebook rather than the other way around because Twitter allows fewer characters per post. However, be careful with this one since too much cross-content sharing can be repetitive and dull for your followers. You might want to set it up to share the same post once every two weeks or on another similar schedule to break up the repetition.
Multimedia Promotional Sharing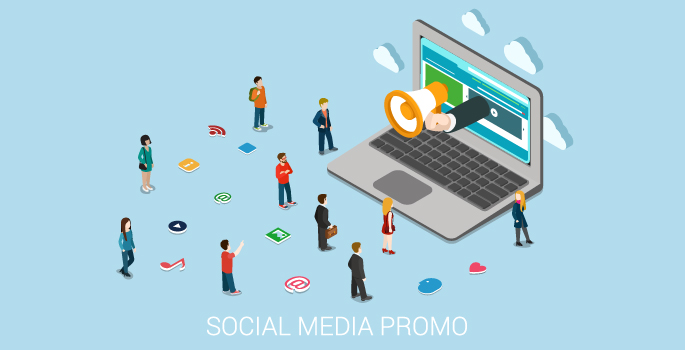 When your company comes out with a new promotional advertisement using any media platform, it's a good idea to share it immediately across all social channels. This is a great way to spread your brand and create repeated exposure.
One post shared on all channels is plenty. There's no need to come back in a week and share the promotional content again. A one-time exposure will keep your followers engaged, without overwhelming them with the same content.
Don't forget to promote social content across mobile applications as well. Creating content that is optimized for mobile use will give all viewers an opportunity to view the content on their medium of choice. This will prevent lost customers and consumer interest just because the content didn't load quickly enough on their devices.